Biologists will also share fishing proposals for 2016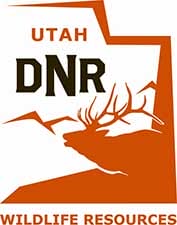 Utah -(Ammoland.com)- More than 20,000 general season deer and elk hunters recently responded to a survey about the type of hunting equipment that should and shouldn't be allowed in Utah.
In addition to revealing equipment hunters would like to use, the survey also found that hunters are happy with some of the restrictions that are currently in place. For example, most of those who responded do not think hunters should be allowed to use crossbows during most of Utah's deer and elk hunts.
Most of those who responded would also like to see more restrictions.
For example, most of the respondents do not think extremely large-caliber firearms — .50 caliber center-fire rifles or larger — should be allowed for hunting in Utah.
Personnel with the Division of Wildlife Resources will share the survey results at an upcoming series of public meetings. You're invited to attend the meetings, learn more about the survey and share your thoughts with the staff members. Staff will use the survey results — and input gathered at the meetings — to draft possible changes for the 2016 hunts.
Any proposed changes will be presented to the public at another round of meetings in November.
Before the meetings, you can review…
The post Utah DWR Surveys Big Game Hunters, Shares Results appeared first on AmmoLand.com.