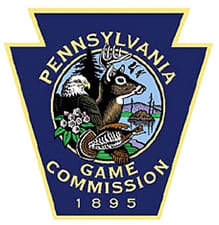 Pennsylvania -(Ammoland.com)- The Game Commission recently completed a research project to obtain information on contaminant levels in Lake Erie waterfowl.
"With the assistance of waterfowl hunters and in cooperation with the University of Pennsylvania School of Veterinary Medicine, 41 samples were collected from eight species of waterfowl harvested on Lake Erie during the 2011 and 2012 hunting seasons and tested for various contaminants," said Justin Brown, Game Commission wildlife veterinarian. "Contaminants such as PCBs, DDE, and mercury were found in all mergansers tested, as well as in some buffleheads. These contaminants also may be present in other Pennsylvania waters, and contaminated waterfowl could migrate to other areas of the Commonwealth. As a result, the Game Commission has updated its waterfowl consumption advisory."
The updated guidelines, applicable statewide, are as follows: 1.) Mergansers should not be eaten; 2.) Other diving ducks if properly prepared should be eaten only occasionally; and 3.) Dabbling ducks and geese can be eaten safely if properly prepared.
Proper preparation includes skinning and removing the fat before cooking; cooking to an internal temperature of 165 F as determined by a meat thermometer; and discarding the stuffing (if prepared in this manner) after cook­ing.
Brown noted that the updated consumption advisory groups waterfowl species by the prevalence of fish and invertebrates in their diets.
"The likelihood of contaminants in body tissue is high for species that feed exclusively on fish, moderate for species that occasionally consume fish and invertebrates, and low for species that primarily feed on vegetation. By following the consumption advisory, hunters will minimize potential health impacts."
The post Updated Waterfowl Consumption Advisory in Pennsylvania appeared first on AmmoLand.com.