Time To Fight Hard For Hb 2386, Concealed *Weapon* Permit Bill
Delegate Gilbert Balks at idea of another Gun Free "Killing" Zone.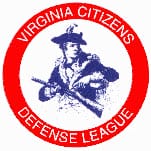 Covington VA –-(Ammoland.com)- Thursday night I reported that Delegate Jackson Miller's Concealed WEAPON Permit bill, HB 2386, was referred to the Crime Commission by the Militia, Police, and Public Safety Subcommittee #1 so that the Commission could review all of Virginia's concealed weapon laws and suggest improvements.
In reality the request for the Crime Commission to review the concealed weapons statute could be done separately between sessions, with any changes suggested by the Crime Commission implemented in a separate bill NEXT YEAR.
Sending HB 2386 to the Crime Commission is simply an unnecessary delay and contrary to the interests of Virginia's gun owners.
Also, the subcommittee didn't realize that going to a concealed weapon permit would have little or no effect on Virginia's reciprocity with other states because Florida, which has one of the largest reciprocal bases of all 50 states, issues a concealed weapon permit.
Let's fight to get HB 2386 heard in the FULL committee Friday morning, February 4th, and reported out of committee instead of being sent to the Crime Commission!
***We need Virginia residents to do this so we can get enough pressure to change the course of that bill.***
The prewritten email (which you can modify) will go to every member of the Militia, Police, and Public Safety committee at once.
Virginia residents click here to send the message:
Let's ROLL!
Video of Delegate Todd Gilbert explaining "the People's House" to Delegate Hope
From last Thursday's Militia, Police and Pubic Safety Subcommittee #1. Delegate Hope wanted to ban guns in the General Assembly and Delegate Gilbert was having none of it:
This is the peoples house. General Assembly 2011 from peter nap on Vimeo.
About:
Virginia Citizens Defense League, Inc. (VCDL). VCDL is an all-volunteer, non-partisan grassroots organization dedicated to defending the human rights of all Virginians. The Right to Keep and Bear Arms is a fundamental human right. Visit: www.vcdl.org
The post Time To Fight Hard for Concealed Weapon Permit Bill appeared first on AmmoLand.com.