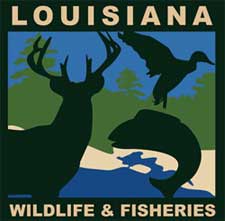 Louisiana -(Ammoland.com)- Louisiana Department of Wildlife and Fisheries Enforcement Division agents cited three men for alleged closed season turkey violations on Aug. 16 in Bienville Parish.
Agents cited James Kearney, 29, of Ringgold, Daniel Hollis, 25, of Arcadia, and Michael Foster, 51, of Sibley, for hunting from a public road. Kearney was also cited for taking a turkey illegally during a closed season. Hollis and Foster were also cited for possession of an illegally taken turkey.
Responding to an anonymous tip, agents were able to make contact with Hollis and Foster at Hollis' residence. Upon questioning, the two men admitted to be in a truck when Kearney shot a turkey from Pietsch Road near Ringgold on Aug. 15. The two men also told the agent that the turkey was in an ice chest in Hollis' front yard.
Agents involved in the case are Bryant Coburn, Jared McIver and Mike Kelley.
Taking turkey during a closed season brings a $900 to $950 fine and up to 120 days in jail. Possession of an illegally taken turkey carries a $400 to $950 fine and up to 120 days in jail. Hunting from a public road brings a $100 to $350 fine and up to 60 days in jail.
The turkey season for Bienville Parish ended in late April of 2015 and won't reopen until March 26 of 2016.
For more information, contact Adam Einck at 225-765-2465 or aeinck@wlf.la.gov.
The post Three Men Cited for Closed Season Turkey Violations in Louisiana appeared first on AmmoLand.com.