Opinion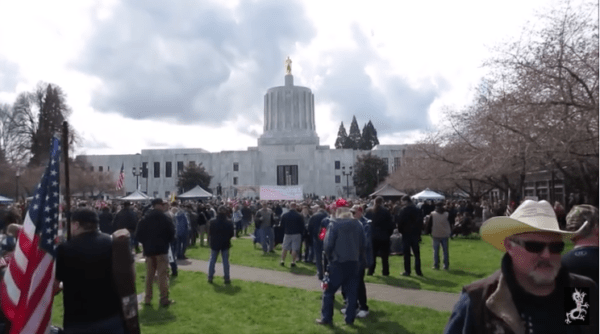 Oregon – -(AmmoLand.com)- Thousands of Second Amendment activists gathered over the weekend at the Oregon State Capitol in Salem, according to KGW, essentially telling Beaver State anti-gunners that enough is enough.
Whether their effort will be adequate to derail anti-gun legislation remains to be seen, but this was a significant turnout in a state where typical turnout for such events is in the hundreds, not thousands.
Oregon lawmakers have been considering some alarming legislation, including Senate Bill 501, which would limit gun owners to purchasing 20 rounds of ammunition per month and getting a permit just to purchase or receive a firearm. It would also, according to KGW, limit magazine capacities to five rounds. This is just one example of legislation that has turned the entire Pacific Northwest into a hotbed of gun control activism this year.
In neighboring Washington, several unpopular bills recently died without action including one that would have created strict training requirements for receiving and renewing concealed pistol licenses in what many critics believe was an attempt to discourage people from exercising their right to keep and bear arms. But with more than 612,000 active CPLs in the Evergreen State, that bill became quickly unpopular with everyone but gun control fanatics.
And then there's the bump stock "buyback" now underway in Washington. The devices become illegal this week and gun owners turning them in get a voucher for $150, so long as the money lasts. The state just budgeted $150,000 for the program, so the first thousand people to surrender their property will get money.
According to the Salem Statesman-Journal, the gun rights rally was organized by Noveske Rifleworks and Radian Weapons, which are both based in the state. Depending upon who estimated the crowd size, there were upwards of 2,000 people in attendance, and many if not most were armed. It was called the "Defend the Second" rally, according to KGW, and it was clear from the outset that those attending meant business.
Saturday may seem an odd day for such a rally, but considering that gun owners have jobs, a weekend event demonstrated that gun owners are alarmed at what the Democrat-controlled Legislature is up to.
The same philosophy is very much alive north of the Columbia River. The group "March for Our Rights 2.0" is planning a big rally on the Capitol steps in Olympia on Saturday, April 27. Last year an event there drew some 2,500 people, and that was months before Initiative 1639, the gun control measure many believe is extremist, unenforceable and unconstitutional, was passed. That initiative is now the subject of a federal lawsuit by the Second Amendment Foundation and National Rifle Association. Sheriffs in 20 counties have announced they will not enforce provisions of the measure and a half-dozen county commissions are also on record in opposition.
There seems little doubt that the Northwest is "Ground Zero" for gun control activity.
Many Oregonians are frustrated that the liberal lower Willamette Valley, which includes Salem and Portland, dominate the state's politics. Get east of the mountains, to places such as Bend, Redmond, Prineville, Pendleton, Burns and Baker City, and one finds more conservative voices.
The Northwest anti-gun effort is concentrated in Seattle and Portland, and along the I-5 corridor in both states. The farther away one travels from that coastal interstate; the redder becomes the political hue.
Further energizing gun owners in both states is the fallout from what happened in Christchurch, New Zealand. With leading Democrats clearly "out of the closet" as gun prohibitionists—none of the party's presidential hopefuls denounced the quick move to ban so-called "semiautomatic military-style assault rifles" by Prime Minister Jacinda Ardern, and Sen. Bernie Sanders even thinks it should happen here—the lines have been clearly drawn, say many in the Second Amendment movement.
---
About Dave Workman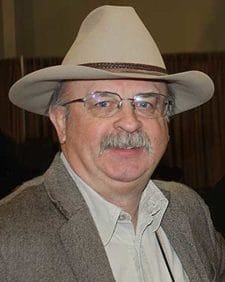 Dave Workman is a senior editor at TheGunMag.com and Liberty Park Press, author of multiple books on the Right to Keep & Bear Arms and formerly an NRA-certified firearms instructor.