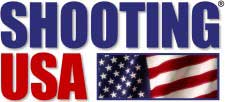 Nashville, TN -(AmmoLand.com)- Shooting USA – All Army Championship
It's the annual match with rack grade M-16s and M-4s and the M-9 Beretta. The challenging stages of fire are open to all units of the Army, the Guard, and Reserves.
They shoot in combat gear for bragging rights to be the best of the Army. Plus, the armies of 150 years ago and the reenactment of the Battle of Franklin on the original ground in Tennessee. We cover the firearms of Blue and Gray and the men and women who now reenact climactic battles to honor and preserve our history.
 Shooting USA's Impossible Shots – Call Him .22 Plinkster    
He's an online star. Now he's Impossible Shots newest team member.  .22 Plinkster joins us with a series of card shots that would impress everyone from Jerry Miculek to Annie Oakley.  One may leave you spinning.  Plus, we dig into the archives for a classic shot from the late Bob Munden. 
AIR TIMES BY TIME ZONE
The Shooting USA Hour Wednesday:
Eastern Time: 3:00PM, 9:00PM, 12:30 AM Thursday
Central Time: 2:00 PM, 8:00 PM, 11:30 PM
Mountain Time: 1:00 PM, 7:00 PM, 10:30 PM
Pacific Time: 12:00 Noon, 6:00 PM, 9:30 PM
Shooting USA is listed as a one-hour show in your cable menu.
Shooting USA's Impossible Shots:
Wednesday:
Eastern Time:  1:00 PM, 11:30 PM, 3:00 AM Thursday
Central Time:  12:00 Noon, 10:30 PM, 2:00 AM Thursday
Mountain Time: 11:00 AM, 9:30 PM, 1:00 AM Thursday
Pacific Time: 10:00 AM, 8:30 PM, 12:00 Midnight
Scholastic Pistol & Clay Target Nationals
Nearly 5,000 students will be competing at the Scholastic Pistol Program Nationals (SPP) and the Scholastic Clay Target Program (SCTP) Nationals in Sparta, Illinois this week – and our crew will be there to cover the action!
Stay Connected
Be sure to "Like" Shooting USA on Facebook for behind-the-scenes coverage: https://www.facebook.com/JimScoutten.ShootingUSA
And, on Instagram!
https://instagram.com/shootingusa
Jim
Defending the 2nd by Example in the 22st Year
JimScoutten@ShootingUSA.com
About Shooting USA
Jim Scoutten, America's Most Watched Firearms Reporter, has been on the beat for 14 years, reporting the stories of the Shooting Sports and the firearms Industry. The show produces a series of popular segments focusing on historical guns, the personalities in the sport and industry, insider reports from gun tests, and practical tips from shooting sports pros. The show appeals to shooting sports enthusiasts of all ages and skill levels by providing practical tips on safely handling, modifying and repairing their favorite guns.
For more information, please visit www.ShootingUSA.com.
The post This Week on Shooting USA – Army's Best Compete & .22 Plinkster's Card Shots appeared first on AmmoLand.com.