This Week On American Trigger Sports Network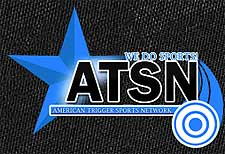 Ventura, CA – -(Ammoland.com)- This week on the Trigger Sports Network. Honoring the men who have fallen, Randy Nielsen and Jack LaLanne.
Possibly the biggest story of the year, David Codrea, LIVE, breaks the news on federal agency walking guns into Mexico.
Then "Future Weapons" presents the newest stun munitions and Doctors or Hospitals are asking if you own a gun, a LIVE report from Rachel Parsons-NRA.
Do you know how BAD Bas Rutten is – tune in to watch this!
Two more Police Officers killed in the line of duty, LIVE report by Mark Walters. Major Clarence Foster and team on the range in Afghanistan.
John Paul, Research and Development for JPEnterprises, Inc. , LIVE, discusses his American-made competitive and hunting JPRifles.
Lastly, can you hit a flying sporting clay target with a…golf ball? They did…
All this, and more, at www.atsn.tv – The #1 Network dedicated to Trigger Sports!
On your computer, 24/7, when YOU want to see it!
Click here to see recent video: www.atsn.tv
James B. Towle
Host
American Trigger Sports Network
www.atsn.tv
About:
ATSN was born from the already popular Radio series, "Trigger Sports Radio" which was broadcast nationwide, and hosted by James B. Towle. James wanted to bring the world of Trigger Sports to a whole new level by introducing video clips and LIVE coverage from shooting events on the Trigger Sports LIVE! weekly show. ATSN is set to be the leader in your trigger sports news, and now we are broadcasting around the world! Visit: www.atsn.tv
The post This Week On American Trigger Sports Network appeared first on AmmoLand.com.