By CW4 (Retired) Richard L. "Monty" Gonzales, SAI, Winston Churchill High School
U.S.A. –-(Ammoland.com)- High school freshman Anne White, from Winston Churchill High School in San Antonio, Texas, has established herself as one of the strongest junior marksman in the state and a rising star in both three-position air rifle (3 PAR) and smallbore competitive arenas. Although Anne has only been shooting for a few years, she has proven that she possesses the right mix of talent and dedication to excel.
In her first year competing at the high school level, she has racked up an impressive list of accomplishments, including leading her team to Anniston, Alabama, to compete in the United States Army JROTC 3 PAR Regional Service Championships in early February.
Her JROTC team, the Essex Precision Rifle team, has not been represented at the JROTC Championships since 2012.
According to the team's commander, Cadet Jonathon Aguinaga, "We have a strong team this year, but Anne made the difference. As a freshman and the most junior shooter on our team, she reminded us that teamwork, not individual accomplishment, was the most important component of our success."
This year, the team finished first in the district and first in Bexar County prior to earning the opportunity to compete at the JROTC competition in Alabama. Anne, as an individual, earned seven of the 30 points needed towards earning her Junior Distinguished Badge during the JROTC event.
Anne does not come from a long line of competitive shooters, but it seems to be in her DNA, according to her father, who said of Anne, "Her competitive shooting journey started at the ripe old age of eight years old, through Lacoste 4-H. Every spring, she would look forward to practice and competing with her friends in smallbore."

He added, "Anne's interest and discipline grew significantly after attending the 2016 NRA National Smallbore and Air Rifle Camp at Camp Perry, Ohio."
Inspired by her experience at Camp Perry and her first national-level competition in Anniston, she now has focused her attention towards the Junior Olympics. To continue honing her skills, Anne has maintained a rigorous shooting schedule, including local and regional matches in both air rifle and smallbore.
The hours spent on the range have allowed her to earn the top air rifle score for her age class in the state of Texas TSRA and the opportunity to compete at the USAS Junior Olympic State Championship, which earned her an invitation to the 2017 Junior Olympics in Colorado Springs.
Anne continues to demonstrate a dedication and work ethic that will take her far in a sport she loves dearly. It is going to be exciting to see what the future holds for this talented young athlete.
---
About the Civilian Marksmanship Program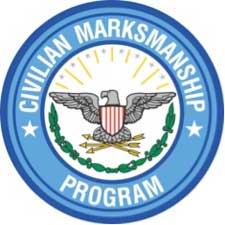 The Civilian Marksmanship Program is a federally chartered 501 (c) (3) non-profit corporation. It is dedicated to firearm safety and marksmanship training and to the promotion of marksmanship competition for citizens of the United States. For more information about the CMP and its programs, log onto www.TheCMP.org.