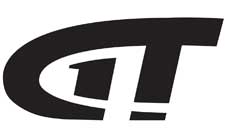 Mandeville, LA -(AmmoLand.com)- This week, GUNTALK airs two episodes of the web series First Person Defender, a show where real people get the chance to experience force on force training through realistic simulations with shooting professionals.
This week's theme is testing the good guy on at least one of their vulnerabilities.
Viewers will see a sheriff's office employee, who uses a wheelchair, demonstrate how he manages a potentially deadly aggressor. Then, in a scenario based on a true story from the Crimson Trace Files, trainer Chris Cerino works with a preacher from Chalmette, LA, as he tries to save his daughter from being set on fire by an attacker.
First Person Defender is a web television series produced by GUNTALK Media, and is now in its third season of production. Viewers can watch all the episodes of First Person Defender at GUNTALK's YouTube channel at https://www.youtube.com/guntalktv.
Be sure to catch this week's episode on Pursuit Channel, and watch it again on GUNTALK's YouTube Channel:
About GUNTALK TV
GUNTALK airs on Pursuit Channel on Mondays at 8:00 am Eastern, Wednesdays at 12:30 pm ET, Fridays at 9:30 pm ET, and Sundays at 1:00 am ET. Pursuit Channel can be found on DirectTV Ch. 604, DISH Network Ch. 393, and on their own channel on ROKU devices. Find out more at http://pursuitchannel.com/, and check your local listings for additional channel information. Watch show segments, get the latest news, and more, at https://www.youtube.com/guntalktv, http://www.guntalktelevision.com and http://www.guntalk.tv.
 ("GUNTALK" is a registered trademark.)
The post Testing Vulnerabilities – This Week on GUNTALK Television appeared first on AmmoLand.com.