Team SureFire's Maggie Reese on 'Top Shot' Season 2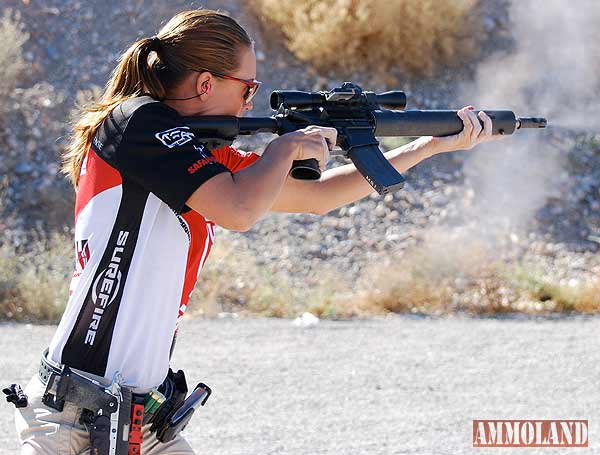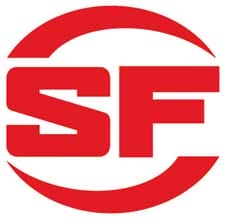 Fountain Valley, CA –-(Ammoland.com)- SureFire, LLC, manufacturer of high-end illumination tools and tactical products, is proud to announce that Team SureFire women's shooting sports captain, Maggie Reese, will be a competing in season two of HISTORY channel's hit competition series "Top Shot."
Reese was selected out thousands of applicants as one of sixteen marksmen who will compete for the $100,000 prize.
"I'm thrilled to be a part of Top Shot," said Reese. "As a 3-gun shooter, I'm very comfortable with pistols, rifles and shotguns. However, Top Shot tests your ability to do more than just pull a trigger and it's going to be fun to get outside of my comfort zone."
Reese is no stranger to competition. She is a semi-professional pistol and multi-gun shooter for Team SureFire on a full-time basis. She is a back-to-back USPSA Nationals 3-Gun Champion and has won a variety of other local and regional shooting matches in just over three years of full-time competition.
"My father literally pushed me into shooting," said Reese. " He told me to try it once and if I didn't like it then he'd never make me go again. I loved it and now it's great to walk into a competition as a female, feel completely underestimated, send the first shots downrange and watch the jaws drop."
The all-new cast of 14 men and just two women, one being Maggie Reese, includes a 10-time NRA pistol champ, two former world shooting champs, a Texas cop, a Jersey shore Air Force sniper, a Bronze Star recipient, and representatives from four branches of the military.
The 13-week series premieres Tuesday, February 8 at 10pm ET on HISTORY. For more information on Top Shot and to see Maggie Reese's shooter profile, visit HISTORY.com.
About SureFire
Located in Fountain Valley, California, SureFire is a leading manufacturer of high-performance flashlights, weapon-mounted lights, and other tactical equipment for those who go in harm's way, or anyone who demands the ultimate in quality, innovation, and performance. SureFire illumination tools are used by more SWAT teams and elite special operations groups than any other brand. SureFire is an ISO 9001:2008 certified company. Visit: www.surefire.com
The post Team SureFire's Maggie Reese on 'Top Shot' Season 2 appeared first on AmmoLand.com.