Shortsighted Teacher's Union Boycotts New Hampshire Statehouse Because Its No Longer a Gun Free "Killing" Zone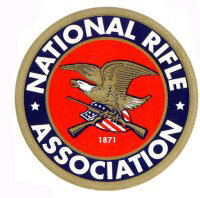 FAIRFAX, Va. –-(Ammoland.com)- A policy reversal in the Granite State that now allows for the lawful carrying of firearms in the State Capitol has a state teachers' union up in arms.
According to a piece in The Telegraph (Jan. 25), the New Hampshire chapter of the National Education Association (NEA-NH), has decided it will forego an annual event where students visit the Capitol and are read to by elected officials.
Ignoring the fact that mass shootings often occur at locations that are currently "gun-free" zones, union President Rhonda Wesolowski nonetheless opined, "The moment we learned that guns would be permitted in the (Statehouse) we began talking to our members and to parents and found that they shared our deep discomfort with NEA-NH sponsoring an event at a facility — in this case the Statehouse — that is not a gun-free zone."
While no criminal is deterred by posting of locations as off-limits to the carrying of guns, such bans do prohibit law-abiding citizens' ability to legally carry firearms for the defense of themselves and others.
New Hampshire Senate Majority Leader Peter Bragdon, R-Milford, accused the NEA-NH of "a bit of grandstanding," further noting that the group had no issues bringing students to the Statehouse prior to a 2009 ban on legislators being permitted to carry firearms.
Teachers, who are supposed to educate based on facts, should understand that law-abiding citizens are effective crime deterrents, and that guns are used far more often for self-defense than they are to commit crimes. If safety of their students is of paramount concern to these educators, allowing the basic right of self-defense at the Statehouse should assuage, not escalate, their fears.
About:
Established in 1871, the National Rifle Association is America's oldest civil rights and sportsmen's group. Four million members strong, NRA continues its mission to uphold Second Amendment rights and to advocate enforcement of existing laws against violent offenders to reduce crime. The Association remains the nation's leader in firearm education and training for law-abiding gun owners, law enforcement and the military. Visit: www.nra.org
The post Teachers Union Boycotts New Hampshire Statehouse Because Its No Longer a Gun Free "Killing" Zone appeared first on AmmoLand.com.