Taos Man Accused Of Poaching 39 Animals & Throwing Evidence Into Gorge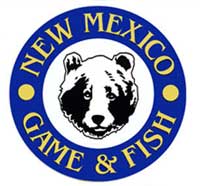 TAOS, NM –-(Ammoland.com)- A Taos man with a history of wildlife crimes has been charged with 39 counts of poaching in connection with the illegal killing and possession of 29 deer, five bears, one cougar and four elk through August 2010.
Ray Cortez, 25, also is accused of outfitting without a license and throwing the carcasses of several deer and elk off the Rio Grande Gorge Bridge. He pleaded not guilty and is scheduled to appear for a pre-trial hearing April 19 before Taos Magistrate Betty J. Martinez.
Cortez previously was convicted of hunting cougars in a closed area, hunting cougars without a license, hunting turkeys during a closed season, and violating the Valle Vidal summer closure.
The current charges against Cortez were filed Jan. 21 following an investigation by Department of Game and Fish officers that included three search warrants that turned up evidence alleging that Cortez possessed numerous game animal parts but no licenses or carcass tags to show legal ownership. A charge of tampering with evidence was filed after officers rappelled into the Rio Grande Gorge and recovered heads and carcasses of 12 deer and five elk.
Because of his earlier convictions, Cortez could face substantial enhanced criminal penalties. Many of the confiscated deer were trophy size, which subject him to possible enhanced civil penalties to reimburse the state for the loss of valuable game animals.
The Department of Game and Fish encourages anyone with information about wildlife crimes to call Operation Game Thief toll-free at (800) 432-4263. Callers can remain anonymous and may be eligible for rewards in information leads to charges being filed.
The post Taos Man Accused Of Poaching 39 Animals & Throwing Evidence Into Gorge appeared first on AmmoLand.com.