By Larry Keane,
U.S.A. –-(Ammoland.com)- Brownells is a well-known supplier of firearms accessories, gun parts and gunsmithing tools. Visitors to the company's YouTube page this past weekend were greeted with an all too familiar statement. Yet another channel had been shut off without warning. That's it. End of conversation. Nearly 69,000 subscribers were just out of luck.
At least, that's what the minders at YouTube expected. They didn't expect the business to issue a social media call to arms. Gun owners and rights supporters quickly engaged and pushed back. They were heard and by Monday morning, Brownells announced their YouTube channel was back up and running.
We're glad to see that Brownells is back up and sharing their how-to videos, being a go-to source for those who want to ensure they're safely and responsibly improving their firearms and the way they handle and store them.
So, what was Brownells' offense? YouTube's notification only said, "This account has been terminated for violating YouTube's Community Guidelines." This despite Brownells having passed content standards review as recently as March.
Brownells spokesman Ryan Repp told the Des Moines Register it wasn't clear what warranted the shutdown, noting that Brownells received warnings from YouTube over their 10 years of hosting the channel, but each was overturned. Repp added, "It sure appears to be a systemic bias against the firearms industry."
But, the Des Moines Register did note that owner and CEO Pete Brownell, aside from being an NSSF member, also served for several years on the board of the National Rifle Association and recently completed his tenure as president.
YouTube's move even left the founder of Ars Techica and former Wired editor Jon Stokes scratching his head. He's plugged into all things in the tech world and he couldn't make the connection to any community standard that would have possibly posed a hazard.
Stokes tweeted, "I gotta say something else about this. Brownells is like the stodgiest, old-schoolest, non-tactical, non- 'assault rifle', old-hunting-guy brand in the gun world. When your platform has summarily executed Brownells, you've just gone too far."
This isn't the first time gun rights and social media gatekeepers have clashed. NSSF challenged YouTube parent company Google on their anti-gun policies as early as 2012. Just this week, Google's Adwords reportedly banned words including "gun grips" and "scopes and sights." Last year, NSSF retail member The Sportsman's Shop's Jessica Keffer went on Fox and Friends to explain how their American flag advertising promotion ran afoul of Facebook minders.
Some in Congress are taking note and putting social media giants on notice. Congressman Richard Hudson (R-N.C.) submitted questions for the record after Facebook founder Mark Zuckerberg appeared before Congress. He wanted answers about the social media platform's policies concerning user data protection and practices including discrimination against conservative political opinion and certain businesses.
U.S. Rep. Andy Biggs (R-Ariz.) referred the Keffer's case as "conservative bias" (Watch 1:43:40 – 1:44:43). The U.S. House of Representatives Judiciary Committee Chairman Bob Goodlatte (R-Va.) said he would "take whatever steps necessary to obtain answers directly."
For as much monitoring as the social media platforms are doing, in this case, one of them actually listened to the Brownells supporters, even if it was only after the Twitter complaints started to pile up. The Brownells case reminds us why we must all remain vigilant – and be willing to speak up.
---
About NSSF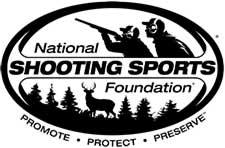 The National Shooting Sports Foundation is the trade association for the firearms industry. Its mission is to promote, protect and preserve hunting and the shooting sports. Formed in 1961, NSSF has a membership of more than 6,000 manufacturers, distributors, firearms retailers, shooting ranges, sportsmen's organizations and publishers. For more information, log on to www.nssf.org.
About Brownells
Serious About Firearms Since 1939

, Brownells is the world's leading source for gun parts and accessories, ammunition, gunsmithing tools and survival gear. With a large selection of both common and hard-to-find items, and an extensive collection of videos, articles, and gun schematics, Brownells is the expert for everything shooting-related. Committed to maintaining our great traditions, Brownells has more, does more and knows more – and guarantees it all, Forever. For more information or to place an order, call 800-741-0015 or visit Brownells.com. Stay up-to-date with Brownells on YouTube, Facebook, Twitter and Instagram.