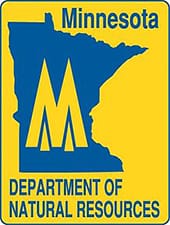 St. Paul, MN -(AmmoLand.com)- Hunters who missed the lottery deadline for the Camp Ripley archery hunt can purchase surplus permits on a first-come first-served basis beginning 5 p.m. Friday, Sept. 18.
A total of 656 permits remain for the first hunt which runs Thursday, Oct. 15 and Friday, Oct. 16, while 123 permits remain for the second hunt which runs Saturday, Oct. 31 and Sunday, Nov. 1. A person may only purchase a permit for one of the hunts.
Hunters can purchase a surplus permit at any DNR license agent or online at www.mndnr.gov/buyalicense. Permits will remain on-sale as long as they are available, or until Friday, Oct. 2. Individuals who purchase a surplus permit will retain their accumulated preference for future Camp Ripley hunts. The cost of the permit is $12.
Hunters will need to use code 677 and then choose from one of the two hunt dates: Oct. 15-16 (Thursday and Friday, code 668) or Oct. 31 to Nov. 1 (Saturday and Sunday, code 669). Successful applicants will receive a hunt packet in the mail, which includes a notice that is required to enter the gates at Camp Ripley.
The bag limit for this year's hunt is one deer, and bonus permits may be used to take antlerless deer. Additional rules and instructions are available at Minnesota Department of Natural Resources deer hunting Web page at www.mndnr.gov/hunting/deer.
The archery hunt at Camp Ripley is an annual event. The DNR coordinates the hunt with the Department of Military Affairs, which manages the 53,000-acre military reservation.
About Minnesota Department of Natural Resources:
The mission of the Minnesota Department of Natural Resources (MNDNR) is to work with citizens to conserve and manage the state's natural resources, to provide outdoor recreation opportunities, and to provide for commercial uses of natural resources in a way that creates a sustainable quality of life.
For more information, visit: www.dnr.state.mn.us.
The post Surplus Permits Available for Camp Ripley Archery Hunts appeared first on AmmoLand.com.