Fountain Valley, CA —-(Ammoland.com)- SureFire, LLC, manufacturer of the world's finest—and most innovative—illumination tools and tactical products, is pleased to announce that National Stock Numbers (NSN) are now assigned to SureFire's full spectrum of training products.
SF-BSD-556 NSN/ 1005-01-608-7572
Train Smarter. The SureFire Blank Safety Device not only cycles the host weapon when using blank ammunition but is designed to safely contain up to three inadvertently fired live rounds of M855 without injuring the shooter or others. The BSD duplicates the weight, length and feel of its equivalent SureFire sound suppressor which is critical in providing realistic training value. If a live round is fired, the live round penetrates a sacrificial wall, causing sound and flash to vent from the bottom of the BSD and alerting the shooter and those around him of a problem. The SF-BSD-556 is specifically for 10.5″ barrels, such as the MK18, while the SF-BSD-556-M4 is for 14.5″ barrels. The Fast-Attach mechanism allows for secure attachment or removal of the Blank Safety Device to SureFire compatible adapters, no tools required.
SF-TRAINER-556 NSN/ 1005-01-608-7565
SF-TRAINER-762 NSN/ 1005-01-608-7570
Train like you Fight. SureFire Suppressor Trainers are intended for use with marking cartridges (e.g. Simunition FX, and UTM), training ammunition (e.g. SRTA), frangible and live ammunition in a training environment. The SureFire Trainers mimic the length, weight, and attachment of SureFire SOCOM Fast-Attach suppressors allowing warfighters to train as they would fight when participating in force on force training scenarios. Every SureFire Suppressor Trainer is made in the U.S.A.
---
About SureFire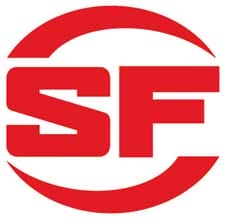 Located in Fountain Valley, California, SureFire, LLC is the leading manufacturer of suppressors, high-performance flashlights, weapon-mounted lights, and other tactical equipment for those who go in harm's way, or anyone who demands the ultimate in quality, innovation, and performance. SureFire illumination tools are used by more SWAT teams and elite special operations forces than any other brand. SureFire is an ISO 9001:2008-certified company.
The post SureFire Announces Suppressor Training Product NSNs appeared first on AmmoLand.com.