Support Your Sporting Traditions This Election Season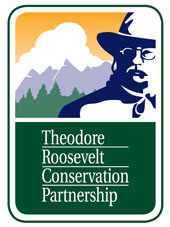 WASHINGTON –-(Ammoland.com)- It's nearly fall – a season of fragrant, crisp air, changing leaves and early morning deer hunts.
Autumn is a favorite to many, but there's more to it this year than foliage, frost and finding bucks – the 2010 midterm elections are approaching.
With the help of the TRCP, you can be a voice for the hunting, angling and conservation community.
As you learn about the candidates running for office in your state and congressional district, find out if they are working to conserve your hunting and angling resources.
The TRCP developed a set of questions you can use to determine where your senator or representative stands on supporting the rights and needs of sportsmen.
Read the questionnaire.
Support the TRCP's work on behalf of our sporting heritage.
Read the TRCP 2010 policy agenda.
Theodore Roosevelt Conservation Partnership 2010 Conservation Policy Agenda
About:
Inspired by the legacy of Theodore Roosevelt, the TRCP is a coalition of organizations and grassroots partners working together to preserve the traditions of hunting and fishing. Visit: www.trcp.org
The post Support Your Sporting Traditions This Election Season appeared first on AmmoLand.com.