Support Western Fish and Wildlife and Win a Fly Rod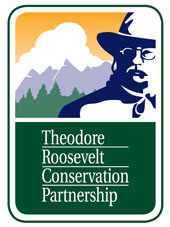 WASHINGTON –-(Ammoland.com)- Sign up as a Hunter and Angler for Responsible Development today! Photo courtesy of Joel Webster.
Threats to valuable fish and wildlife habitat on Western public lands are escalating at an alarming rate. America's outdoor heritage faces mounting pressure from energy development – both traditional and renewable, hard-rock mining, changing and extreme weather patterns and new incursions into pristine backcountry lands.
The TRCP is dedicated to confronting these challenges to safeguard important habitat and continued outdoor opportunities for sportsmen across the country.
But we need your help to assure the responsible management of our shared natural resources.
If you want to sustain a positive future for Western public-lands hunting and fishing, become a Hunter and Angler for Responsible Development today!
The TRCP will keep you informed about important Western public-lands habitat issues and help you take action on the issues that matter most to your sporting traditions. We'll also enter you into a drawing to win the Orvis Access 9', 4-piece, Tip-flex fly rod and an Orvis fly reel.
Supporting our Western public lands by becoming a HARD sportsman costs you nothing. Sign up for your chance at winning an Orvis fly rod today!
About:
Inspired by the legacy of Theodore Roosevelt, the TRCP is a coalition of organizations and grassroots partners working together to preserve the traditions of hunting and fishing. Visit: www.trcp.org
The post Support Western Fish & Wildlife and Win a Fly Rod appeared first on AmmoLand.com.