U.S.A. –-(Ammoland.com)-Something unusual, perhaps even remarkable, is happening in Washington State as fall classes begin at Washington State University and authorities there have announced that because of last year's passage of gun control Initiative 1639—which established safe storage requirements for firearms—and campus police have stopped a long-existing program of providing safe storage for students' firearms: the media admits there is an unintended consequence.
According to MyNorthwest.com, "The way the law is written, WSU police say they'd have to conduct a background check every time a student checked out their gun, which would take several days. They'd also have to do a 'mental health check' and send letters to mental health facilities to make sure the student is allowed to have a firearm."
Not surprisingly, in explaining this problem, either the media or the campus police are getting the situation at least partly confused with the requirements of an earlier anti-gun-rights measure, Initiative 549, approved by voters in 2014. That one requires so-called "universal background checks" for every transfer of a firearm.
And there is yet another angle to this story nobody seems willing to touch. Initiative 1639 prohibits young adults in the 18-20 age group from purchasing so-called "semi-automatic assault rifles," the definition of which ensnares every semi-auto rifle ever manufactured, including popular small game guns as the Ruger 10/22, Savage A22, Marlin Model 60 and Remington Nylon 66. So, what happens to the students who already own such firearms?
When the WSU campus police announced earlier this month they were discontinuing the gun storage program, suddenly the "unintended consequences" of I-1639 came as a shock to a news media that had largely supported the measure.
The Tacoma News Tribune recently editorialized, "For more than three decades students could voluntarily check their guns with WSU police, locked up but accessible for off-campus use. This is the Palouse, after all, and a weekend hunting trip or target practice outing is well within the rights of young adults who know how to handle a shotgun or range pistol…
"The policy change is not only detrimental to student gun owners," the newspaper continued, "it's also likely to inflame bad feelings that already burn hot east of the Cascades. While I-1639 passed on the strength of urban Puget Sound voters, it failed in all but two counties in Eastern Washington."
Ironically, one of those counties was Whitman, where WSU is located in the City of Pullman. No doubt a fair number of WSU employees and educators voted for the measure. Now it is biting their students on the collective backside.
The editorial concludes, "But at WSU, safe storage has long helped promote responsible gun ownership among rural students who don't take the Second Amendment lightly… Yes, a solid majority of Washington voters supported a good gun-reform package last year. But nobody ever said it was perfect." The term for such a statement is: "lame."
That's especially so of the News Tribune editorial board, which last October urged voters to pass the measure. Now the newspaper is acknowledging with a cringe that there can be a problem with gun control, although the New Tribune notes that at the University of Washington, in Seattle—where the I-1639 "Yes" vote was overwhelming—still stores guns for students, but admits there can be a wait of up to three days to retrieve the firearm. That doesn't work well if a student suddenly has a chance to go hunting on a weekend, and the invitation-only comes Friday morning.
KXLY News reported that Assistant WSU Campus Police Chief Steve Hansen said it is "not feasible" for his department to run a background check every time a student wants to retrieve his/her firearm. Those checks can take three to five days.
But what are the students to do now with the firearms they're bringing, with classes on the horizon? They can't legally store guns in campus housing, and the high-minded gun prohibitionists who pushed the initiative would be horrified to see students store guns in their cars. Perhaps one of those Seattle-area billionaires who bankrolled the initiative can put up the funding for a secure storage facility off-campus, accessible only to students whose guns are stored therein, meaning the billionaire anti-gunners wouldn't get a key.
Hansen suggested that gun-owning students talk to local gun shops or gun clubs about storing their firearms with those entities, claiming that it would not constitute a "transfer of ownership." But neither does ownership transfer to a police department that is storing guns; it amounts to the same thing. If one is not allowed under I-1639, so is the other.
When both I-594 and I-1639 were on the ballot, Evergreen State gun owners and Second Amendment activists warned about the potential for hurting the wrong people, and now those predictions—dismissed at the time by the gun prohibition lobby and even some in the media as so much paranoia—are coming true.
But the development underscores and perhaps reinforces, the importance of a federal court challenge to I-1639 now being made by the Second Amendment Foundation and National Rifle Association. That legal action is now in the discovery phase and a hearing has not yet been set.
It's too early to tell whether I-1639 will prevent a crime, but now there is proof positive it is making good people suffer. I-594, the background check measure, has demonstrably failed to prevent a couple of high-profile shootings in 2016 that cost a total of eight lives, and there have been several fatal shootings in Seattle, Tacoma and other Washington cities involving people with guns who should not have had them, including the slaying of a Kittitas County Sheriff's Deputy earlier this year by a man in this country illegally, having overstayed a visa.
Last October, prior to the vote on I-1639 when Alan Gottlieb, chairman of the Citizens Committee for the Right to Keep and Bear Arms noted that the top four statewide law enforcement organizations opposed the measure, he had this to say:
"When boots-on-the-ground lawmen and women oppose a measure that is being promoted as a crime-prevention tool, it is safe to conclude that there is something really wrong with it."
Law enforcement was right, and so was Gottlieb.
RELATED:
---
About Dave Workman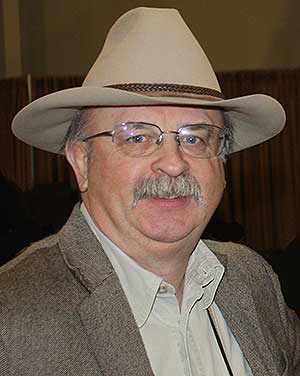 Dave Workman is a senior editor at TheGunMag.com and Liberty Park Press, author of multiple books on the Right to Keep & Bear Arms and formerly an NRA-certified firearms instructor.
The post Suddenly, WA Media Learning 'Unintended Consequence' of Anti-gun I-1639 appeared first on AmmoLand.com.