Opinion
New Zealand – -(AmmoLand.com)- Sheep ranching is big business in New Zealand, but after perusing news coverage in the aftermath of the Christchurch mosque attacks, it may be difficult to tell the sheep from the people as some gun owners have voluntarily turned in their semiautomatic rifles to police for destruction?!.
One significant surrender came from farmer John Hart, a former Green Party candidate, according to the Daily Mail. He told a reporter from CNN that he didn't want the gun falling into the wrong hands, and also sent out a message on twitter:
"Until today I was one of the New Zealanders who owned a semi-automatic rifle. On the farm they are a useful tool in some circumstances, but my convenience doesn't outweigh the risk of misuse…We don't need these in our country. We have [to] make sure it's never again."—New Zealand farmer John Hart
According to the Daily Mail, he's not alone. The newspaper reported that, "New Zealanders have begun handing over their semi-automatic weapons to be destroyed as new gun control laws are set to be introduced." In American gun rights activist parlance, such well-meaning, albeit misguided, folks are often referred to as "sheeple," a term suggesting they are like sheep, and it is not an expression of endearment.
In the wake of the shooting spree that claimed 50 lives so far, Prime Minister Jacinda Ardern announced that there would be new gun restrictions announced within days.
Not surprisingly, U.S.-based gun prohibition lobbying groups moved quickly to exploit the Christchurch tragedy.
One of those organizations, the Seattle-based Alliance for Gun Responsibility, emailed a statement;
"What happened in Christchurch should be a reminder to all of us. This fight to end gun violence isn't just about our own loved ones, our own communities, or even our own country. It's a problem that cuts across time and borders. And future generations are counting on us to get it right. To stop it for good."
What Mr. Hart and his contemporaries didn't explain was how their firearms might fall into the wrong hands and be misused. If they are responsible gun owners–and there appears no reason to question that–would not those firearms be stored securely unless they were in use, and under the control of their owners?
It appears the suspect in this atrocity legally purchased his firearms, according to various published reports. He didn't steal them from some careless Kiwi gun owner.
A brief overview of the sheep industry in New Zealand found on Wikipedia says that in 2007, there were an estimated 39 million sheep in the island nation. Some Yank gun rights activists might consider that the "herd" just expanded as humans began voluntarily surrendering their arms, perhaps in some sort of communal expression of guilt and mass remorse.
During a news conference, Prime Minister Ardern told reporters that, "The clear lesson from history around the world is that to make our community safer, the time to act is now." Yes, it is always best to make decisions in an emotional rush, rather than take a deep breath, step back and allow cooler heads to prevail.
Neither Mr. Hart, nor his law-abiding fellow New Zealanders, opened fire on the worshippers in either mosque. What firearms they happen to own had absolutely nothing to do with the crime that has now placed one man behind bars, charged with murder.
Yet, according to CNN, Hart, who owns 50 acres in Masterton on which he has both sheep and cattle and has owned guns for nearly 20 years, turning in his rifle gave him a "bit of relief."
New Zealand does not have a Second Amendment, and while there are lots of gun owners, they apparently do not share what anti-gunners would call "America's gun culture." Translation: People who own firearms and zealously defend their Second Amendment and state constitutional rights.
Earlier, CNN reported that even with "relatively high gun ownership," New Zealand has had "relatively few gun-related deaths." In 2015, the report noted, New Zealand reported 1.24 gun-related homicides per 100,000 people, which is roughly one-tenth the number reported for that year in the United States.
The Blaze reported that Hart turned in gun, magazine and ammunition. It involved the simple completion of a "gun surrender form." Then he handed it all over to the police.
Second Amendment activists in the U.S. have already warned anti-gun-rights lobbyists against getting their hopes up that anything similar could happen in this country.
RELATED: New Zealand Fallout: Gun Groups Say '2A Not Negotiable'
---
About Dave Workman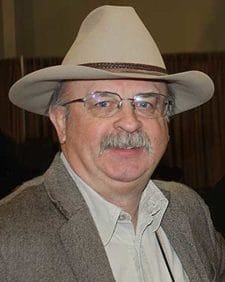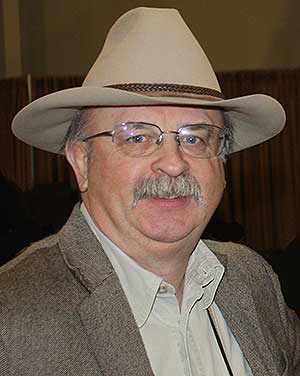 Dave Workman is a senior editor at TheGunMag.com and Liberty Park Press, author of multiple books on the Right to Keep & Bear Arms and formerly an NRA-certified firearms instructor.