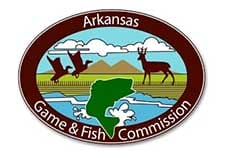 Arkansas -(Ammoland.com)- About half of the roughly 440 crayfish species native to North America are considered in need of protection, primarily due to the spread of invasive crayfish.
University of Arkansas students study crayfish at the Spring River in north Arkansas.
That's why a team of graduate students led by faculty in the Arkansas Cooperative Fish and Wildlife Research Unit in the Department of Biological Sciences spent the summer studying the Mammoth Spring crayfish in the Ozark Highlands of Arkansas and Missouri.
The
Mammoth Spring crayfish
is native to the Spring River drainage but is being threatened by the invasive ringed crayfish, which is native to the White River drainage but not native to the Spring River drainage.
The results of the study will provide information on crayfish population dynamics and invasion status for the state agencies and the
U.S. Fish and Wildlife Service
, which are all responsible for managing the freshwater resources in the Ozarks. It will also include a genetic study of the Mammoth Spring crayfish, which will determine whether it is a single species or multiple species.
"We know that Orconectes neglectus – the ringed crayfish – entered the Spring River drainage between the mid-1980s and late 1990s," said Allyson Yarra, a biology master's student who is involved with the study. "The ringed crayfish has already negatively influenced a large proportion of the native crayfish community in this region. We're focused on Orconectes marchandi – the Mammoth Spring crayfish – because it is one of the native species of greatest conservation need.
"The Mammoth Spring crayfish are considered imperiled in Arkansas and Missouri," she said. "It is important for us to understand the population status, population genetics and potential isolation of the Mammoth Spring crayfish. If there is little genetic diversity and gene flow and a great deal of isolation among sub-populations, this could lessen the crayfish's capability to withstand invasion."
Magoulick's research team, in collaboration with the Missouri Department of Conservation, has visited about 30 sites across the Spring River drainage. At each site, the team collected and took tissue samples from 20 Mammoth Spring crayfish.
"After analyzing the tissue samples, we will have more information about the health of the Mammoth Spring crayfish population and the likelihood of their persistence in the Spring River drainage in the face of an invader," Yarra said. "This information is especially important for future conservation decisions related to our most imperiled crayfish species."
The post Students Studying Crayfish in Arkansas Spring River appeared first on AmmoLand.com.