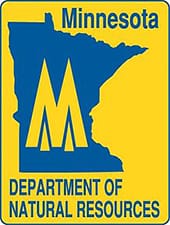 St. Paul, MN -(AmmoLand.com)- With the benefit of expanded spring turkey hunting opportunities in their favor, an estimated 42,000 hunters will take to Minnesota's fields and forests between Wednesday, April 13, and the end of May, aiming to bag a wild turkey.
"We're looking forward to this season when hunters will try out regulations that give them more time and options to hunt turkeys, get outside and enjoy springtime," said Steve Merchant, DNR wildlife populations program manager with the Minnesota Department of Natural Resources.
Under the new regulations, turkey hunting time periods will be longer, all will include weekends, and more time periods will be available to each hunter. The season includes five one-week time periods followed by one longer time period ending on Tuesday, May 31. Previously, there were eight time periods, and not all included weekends. The bag limit remains one bearded turkey.
Hunters who don't bag a turkey during their first time period will be able to hunt the last time period using their original license. Hunters who hunt a second time during the last time period will need to hunt in the same zone that they hunted in during their first hunt period.
In another change, archers will be able to hunt the entire season and in any zone from when the first time period begins on April 13, through the end of the last one on May 31. Hunters must choose between a firearms or archery turkey hunting license.
Firearms hunters who wanted to hunt either of the first two time periods applied for licenses through a lottery system; surplus licenses became available in early March for remaining spots in the first two seasons.
Hunters are reminded that turkeys may not be taken with the aid of an electronic device, including the use of any remote-controlled decoy. However, an electronic hearing aid or other device designed to enhance hearing, electronic sights that self-illuminate but that do not cast rays of light, and rangefinders may be used.
Public process
The changes in the spring turkey season came about following a public process, informed by data from a 2014 statewide survey of adult turkey hunters and four "Talking Turkey" dialogue sessions that took place across the state.
"We heard that while many hunters wanted these changes, there were some concerns about crowding, so we'll be listening to feedback after this season to see if any adjustments need to be made to the season structure," Merchant said.
More information on wild turkeys is available at www.mndnr.gov/turkey. Hunting information is available at www.mndnr.gov/hunting/turkey.
About Minnesota Department of Natural Resources:
The mission of the Minnesota Department of Natural Resources (MNDNR) is to work with citizens to conserve and manage the state's natural resources, to provide outdoor recreation opportunities, and to provide for commercial uses of natural resources in a way that creates a sustainable quality of life.
For more information, visit: www.dnr.state.mn.us.
The post Spring Turkey Hunting Opens Wednesday With More Opportunities appeared first on AmmoLand.com.