U.S.A. –-(Ammoland.com)- News agencies are reporting—to their credit—that the man who went on a shooting rampage in West Texas over Labor Day weekend "had previously failed a background check" but had a gun, anyway, yet gun control proponents, rather than admit their agenda has failed again, are reflexively calling for more gun control laws, the New York Times reported.
But while the national media is focused on Saturday's shooting spree in Texas, by comparison there is little attention being paid to the bloody Labor Day weekend in Chicago that produced a slightly higher body count and left more people wounded, as reported by WLS News.
The shooting, in Midland and Odessa, left seven people dead and 22 wounded, according to published reports.
In Chicago, eight people are dead and at least 34 more were wounded over the three-day holiday weekend.
Texas authorities are investigating the spree killing by the 36-year-old suspect, who was fatally shot by responding police officers Saturday. The dead man reportedly had a criminal history with the state Department of Public Safety, according to the Austin American-Statesman. His name is not being used here.
The Caller Times reported that Texas State Rep. Matt Schaefer (R-Tyler) declared, "I am NOT going to use the evil acts of a handful of people to diminish the God-given rights of my fellow Texans. Period. None of these so-called gun-control solutions will work to stop a person with evil intent."
Texas Gov. Greg Abbott told reporters that the gunman hadn't gone through a background check to obtain what has been described as "an AR-type rifle." The killer had just been fired from his job, and when a state trooper reportedly tried to pull him over for failing to signal a left turn along Interstate 20, he aimed a rifle out the rear window and opened fire, the Statesman said.
In a press conference, Gov. Abbott stated, "We need solutions that will keep guns out of the hands of criminals like the killer here in Odessa, while also insuring that we safeguard Second Amendment rights."
When Congress returns to Capitol Hill Sept. 9, lawmakers are expected to quickly take up gun control proposals.
It was the second mass shooting in less than a month for the Lone Star State. Twenty-two people were killed Aug. 3 in El Paso at a Walmart. The suspect in those slayings is in custody.
It's not clear how many, if any suspects are in custody in Chicago. According to WLS, the violent Windy City weekend wrapped up with the shooting of four men at a Chicago Transit Authority Green Line station Monday night. All four are expected to recover.
But it is the violence in Texas, not Chicago, that seems to be fueling the current push for additional gun restrictions. The New York Times reported that President Donald Trump "pledged to find a way to 'substantially reduce' mass shootings," although it is not clear how he plans to accomplish this.
Texas officials have reportedly not explained when or why the alleged spree shooter failed a background check. CBS News reported that the killer had contacted police and the FBI shortly before the Saturday afternoon attack.
While all of these facts may explain his state of mind, none explains how the suspect obtained the rifle he used in the shooting. It is debatable whether a law requiring so-called "universal background checks" would have prevented the shooting, yet background checks on all firearm transfers is an idea that is enjoying increasing support.
It is even less certain whether a "universal background check" law would make any difference in the ongoing slaughter in Chicago. Much of that violence can be traced to gang and drug activity.
A war of words erupted between Chicago Mayor Lori Lightfoot and U.S. Sen. Ted Cruz (R-TX) when the senator noted in a tweet that "gun control doesn't work." Lightfoot tried to blame Republicans for Chicago violence because they will not pass what she considers "commonsense gun legislation."
She apparently did not define what such legislation might include, and in the past when lawmakers in Illinois passed gun control legislation, it was routinely defined as "commonsense."
This raises the question, do anti-gun politicians honestly think they can prevent criminal misuse of firearms by adopting "more-of-the-same" types of laws, or do they just want it to appear they are "doing something?"
---
About Dave Workman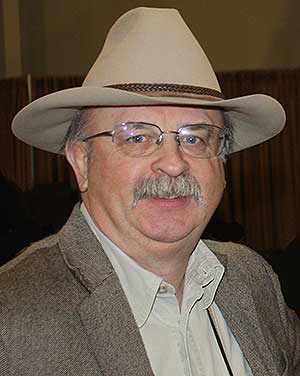 Dave Workman is a senior editor at TheGunMag.com and Liberty Park Press, author of multiple books on the Right to Keep & Bear Arms and formerly an NRA-certified firearms instructor.
The post 'Solutions to Disarm Criminals Must Safeguard 2A,' Says Texas Governor appeared first on AmmoLand.com.