Tom reviews the brand new Smith's 51008 Furrow Knife (3″ Blade).
Idaho –  -(AmmoLand.com)- Recently Smith's Consumer Products came out with a line of knives. I have used Smith's knife sharpening equipment for years. 18 years. They have the best knife sharpening gear on the market and have always impressed me with their creativeness and ingenuity. They just keep coming out with more new products and new lines of equipment. So when they came out with their knife line, I had to test out some. The first one that I will test is the Smith's Furrow Knife.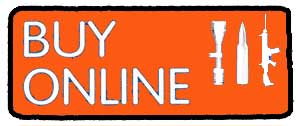 As usual, Smith's hit the market with a big splash. They introduced a hunting, fishing, tactical, EDC and kitchen line of knives. So with that many knives, where do we start? The Smith's Furrow Knife caught my eye as the first one to test due to its thin design and that it is a sleek looking knife. I thought it would make a great EDC knife, not too big but still large enough to do your daily tasks.
The blade is listed at 2.9-inches which I would classify as a larger medium-sized knife. For my usual EDC, I usually carry a folder with a three ½-inch edge. But the Furrow will suffice fine at 2.9-inches. The blade is what I'd call a cross between a clip point and a drop point. It has enough of a point so you can use it for stabbing projects and it is enough of a drop point so in a pinch you can use it for skinning your trophies if you forget your regular skinning knife.
It has a pocket clip that carries the knife in a tip-down position so when you pull it out; it is in the proper place for immediate use. The clip is not reversible so you lefties will have to twist it to your off side to open it. And if you so prefer, it has a hole in the hilt for a lanyard.
It has a flipper and a thumb stud to aid in opening but no thumb groove in the middle of the spine. I wish the flipper was about 1/16-inches longer but still, it suffices. I like that the thumb studs are a hair further back than a lot of other knives on the market. I think a lot of companies put them too far back, so it takes too much effort to make them function. And it features a frame lock which functions as designed. The lock slips over directly in the center of the blade to ensure that it doesn't accidentally close while in use.
It has a definite hollow grind which you want so you can adequately sharpen it as the knife wears down in years to come. The last 2 1/4's inches of the spine is slightly ground down, and I assume to aid in stabbing tasks so there won't be as much friction as you'd experience with a thicker blade.
The only tweak that I would make is to put some thumb grooves on the back end of the spine out to where the thumb studs are to enhance your hand control ability. But still, I'd rate this as a great EDC option. Especially with its low, low MSRP of only $17.99. (even LESS $$ online) And as usual, we will close with the specs.
Smith's Furrow Knife Features:
2.9" 420 Stainless satin blade
Ambidextrous thumb studs
Pocket clip
Titanium coating
Lanyard hole
Guard
Frame lock
Flipper/Guard
6.87" overall length when open.
---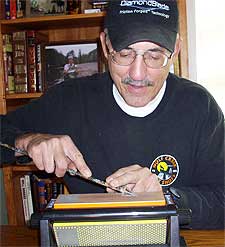 About Tom Claycomb
Tom Claycomb has been an avid hunter/fisherman throughout his life as well as an outdoors writer with outdoor columns in the magazine Hunt Alaska, Bass Pro Shops, Bowhunter.net and freelances for numerous magazines and newspapers. "To properly skin your animal you will need a sharp knife. I have an e-article on Amazon Kindle titled Knife Sharpening for $.99 if you're having trouble."