NEWINGTON, N.H. –-(Ammoland.com)- SIG SAUER, Inc. is now offering component cases in 270 Win and 30-06 Springfield for precision handloaders. These are the newest additions to the SIG rifle components line which include 223 Rem, 22-250 Rem, 243 Win, 270 Win, 30-06 Springfield, 300BLK, 300 Win Mag, 308 Win and 6.5 Creedmoor. Currently, all SIG SAUER rifle component cases are unprimed and available in bags of 50.
SIG SAUER pistol component cases are available, primed or unprimed, in bags of 100 in the following calibers: 380 Auto, 9mm Luger, 357 SIG, 38 Spl, 357 Mag, 40 S&W, 10mm, 45 Auto.
"We entered the components business because we wanted a higher quality brass for our SIG Elite Ammunition and our customers who choose to handload," said Brad Criner, Senior Director, Brand Management and Business Development, SIG SAUER Ammunition. "SIG component brass offers exceptional concentricity at the mouth which improves accuracy. This level of quality has not gone unnoticed which is why SIG components have been so popular with dealers and consumers alike since we launched our brass line."
SIG Elite Ammunition shell cases are engineered to exacting tolerances. Each brass case undergoes rigorous in-line and post-production quality assurance testing to ensure a flawless casing. The geometric consistency of these premium brass cases ensures each primer is held tightly in its pocket. Flash holes are precise with no burrs and the superior metallurgical properties of the SIG SAUER cases enable repeated reloading. SIG Elite rifle shell cases are induction annealed for consistent bullet retention. All shell cases are 100% inspected. The result is unparalleled durability and dependability.
The SIG SAUER 270 Win and 30-06 Springfield component cases are now available for purchase at the sigsauer.com/store.
All SIG SAUER Elite Ammunition and Components are manufactured by SIG SAUER at its state-of-the-art ammunition manufacturing facility in Jacksonville, Arkansas to the same exacting standards as the company's premium pistols and rifles. For more information, visit www.sigsauer.com/ammunition.
---
About SIG SAUER, Inc.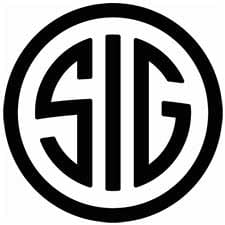 SIG SAUER, Inc. is a leading provider and manufacturer of firearms, electro-optics, ammunition, airguns, suppressors, and training. For over 100 years SIG SAUER, Inc. has evolved, and thrived, by blending American ingenuity, German engineering, and Swiss precision. Today, SIG SAUER is synonymous with industry-leading quality and innovation which has made it the brand of choice amongst the U.S. Military, the global defense community, law enforcement, competitive shooters, hunters, and responsible citizens. Additionally, SIG SAUER is the premier provider of elite firearms instruction and tactical training at the SIG SAUER Academy – a world class, state-of-the-art, 140-acre training facility. SIG SAUER is headquartered in Newington, New Hampshire, and has more than 1,700 employees across eight locations, and is the largest member of a worldwide business group that includes SIG SAUER GmbH & Co. KG in Germany. For more information about the company and product line visit: sigsauer.com.