Great Opportunity for Shooting Ranges to Win $500,000 in Grants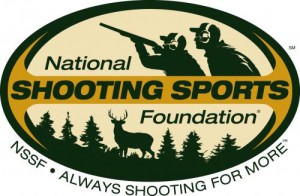 NEWTOWN, Conn –-(Ammoland.com)- The National Shooting Sports Foundation will award up to $500,000 in grants to help public and private shooting facilities attract more participants.
The announcement marks the fourth year NSSF will provide funding to qualifying ranges through its Range Partnership Grant Program.
"Having purchased firearms and ammunition in record amounts in the last few years, people are excited about target shooting," said Chris Dolnack, NSSF senior vice president and chief marketing officer. "We want ranges to tap into that enthusiasm and these grants will help shooting range managers test new strategies to attract customers."
NSSF encourages the owners and managers of target shooting facilities to review the grant guidelines and, if they have a qualifying program, to apply for assistance. Private shooting ranges must have a public-participation option to qualify.
"The best way to increase participation is to enhance and promote shooting opportunities at the local level," said Melissa Schilling, NSSF recruitment and retention manager. "We're looking for unique proposals that motivate people of all ages to enjoy target shooting."
Shooting ranges interested in applying for a grant can view case studies of previous grant recipients and learn more about NSSF's Range Partnership Grant Program at www.nssf.org/shooting/grants.
About NSSF
The National Shooting Sports Foundation is the trade association for the firearms industry. Its mission is to promote, protect and preserve hunting and the shooting sports. Formed in 1961, NSSF has a membership of more than 6,000 manufacturers, distributors, firearms retailers, shooting ranges, sportsmen's organizations and publishers. For more information, log on to www.nssf.org.
The post Shooting Ranges – Win $500,000 in Grants from NSSF appeared first on AmmoLand.com.