YouTube personality, Graham Baates, gives us a video breakdown and review of the Remington RP9.
USA –-(Ammoland.com)- When the Remington RP9 was released I was excited.  An American-made handgun from one of America's famous names.  For more than 200 years Remington has produced arms.  Remington has been used in defense of both the United States and it's allies.  The Remington 700 lives famously as a military sniper rifle, and 870 shotgun as military and law enforcement shotgun.  Unfortunately, Remington has been plagued by the same lack of innovation that has struck other great American names like Colt.
The RP9 was a venture into something new and modern.  A polymer-framed, striker-fired handgun boasting 18+1 capacity makes a fit for law enforcement, home defenders, and range junkies alike.  Unfortunately, the RP9 was met with great criticism as early-production models were claimed to be plagued with problems.  While details were not always specific, one of the major complaints was that the right-side slide lock could only be used as a slide lock and not as a release.  Ironically this same capacity doesn't bother handgunners of other makes who will argue until they're blue in the face that a slide lock is only to be used as a lock and never as a release.
Regardless of the internet negativity, I wanted to give the gun a try.  Remington's public relations personnel were too busy handling other crisis to return my calls and so I swooped in on a killer deal and picked one up for myself.  Shouldn't every great American own a truly American handgun?  With great curiosity, I got the gun on my "bench" and took a look at the insides.
From what I could see the pistol is well-made.  The exception, of course, being that the slide lock only functions as a slide lock.  For less than $300 can we really be that picky?  Other complaints include size.  The RP9 is a large handgun.  Compared to other full-size guns it is beefy, but as a night-stand gun, I couldn't care less how much it weighs.  It needs to function reliably and be quick to operate.  I don't care what it weighs, or how tall the slide is.  I want the gun to run and have full capacity.
For size comparison, the closest I had on hand was the Glock 17.  The Glock is another duty-sized gun that I consider a bit too large for carrying but great for the range or duty use.  The slide and overall profile of the RP9 is bigger, but features are also more modern, and out of the box the trigger far more acceptable.  I've never understood Glock fans who are willing to pay so much for a gun they know they'll immediately invest two-fold in modifications.
So how does a current-production RP9 perform on the range?  I tested full-mag +1 cycling, load compatibility with ten different loads from 165gr down to 65 gr, and then tried a quick group at seven yards using Nosler 115gr Match ammunition.  The video below shows how the gun performed out of the box, no lubrication added, and in below freezing conditions.
If you're curious about the specifications see the chart below taken directly from the product web page.
Features:
Smooth, light and crisp single-action trigger – consistent and smooth, with short tactile reset
Ergonomic polymer frame fits 95% of all shooters
Ambidextrous slide control
"Fighting surface" on rear sight – for one-hand slide operation
Optimized grip angle – reduces felt recoil and increases shootability
Trigger guard undercut – allows higher hand hold for increased control
Drift adjustable sights – easily adjusts sights to user preference
Easy loading, double-stack magazines – industry's highest magazine capacity per caliber
PVD finish on slide and barrel for maximum durability
Is the RP9 the next best pistol?  Probably not, but is it worth considering when in the market for an American-made pistol? Yes.  There was a lot of trash talking on the internet when this handgun was new, and yet I haven't heard from many actual owners of Remington's RP9.  If you own one, or have at least shot one, please let us know about your experience below.
---
About Graham Baates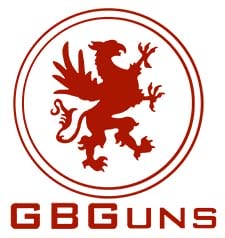 "Graham Baates" is a pen name used by a 15-year active Army veteran who spent most of his time in the tactical side of the Intelligence community including tours in Afghanistan and Iraq. Post-Army Graham spent some time in the 3-Gun circuit before becoming a full-time NRA Certified defensive handgun instructor and now works as an industry writer while curating a YouTube channel on the side. Visit Graham on Youtube .