Burlington, WI –-(Ammoland.com)- The SCTP would like to welcome Aguila Ammunition to its lengthy list of Supporters for the 2018 competitive shooting year!
Aguila shotgun shells are redefining the genre. Aguila's extensive shotshell line has something for everyone – whether the application is hunting, competition, clays, or home defense – from .410 to 12 Gauge and everything in between. Just ask Dave Miller, Guinness world record holder and Aguila Ammunition user!
"Aguila Ammunition is proud to partner with the SCTP and support its mission of providing team shooting opportunities for young athletes," says Kristi Drawe, Director of Marketing for Aguila Ammunition. "We're looking forward to being a part of this year's National Championships and introducing young shooters to the Aguila brand."

"The SCTP is very excited to onboard quality ammunition manufacturers like Aguila!" Said Tom Wondrash, SCTP's National Director. "Aguila will help us handle the growing need for ammunition and special pricing to all of our SCTP Teams and families across the country!"
Look for Aguila at this year's national championships being held July 14th – 21st at the Cardinal Shooting Center in Marengo, Ohio!
Are you or your company interested in being part of or supporting the largest competitive youth shooting program in the world? Then contact Tom Wondrash, SCTP National Director at twondrash@sssfonline.com
---
About Scholastic Shooting Sports Foundation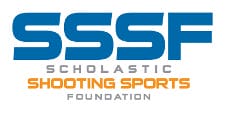 The Scholastic Shooting Sports Foundation (SSSF) is 501(c)(3) public charity responsible for all aspects of the Scholastic Clay Target Program (SCTP) and Scholastic Action Shooting Program (SASP) across the United States. SCTP and SASP are youth development programs in which adult coaches and other volunteers use shooting sports to teach and to demonstrate sportsmanship, responsibility, honesty, ethics, integrity, teamwork, and other positive life skills. SCTP was developed as a program of the National Shooting Sports Foundation (NSSF) until the SSSF was created in 2007 to operate the SCTP. In 2012, SSSF created the SASP and became the managing foundation of both programs.
For more information about SSSF, visit www.sssfonline.com.