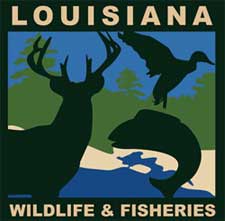 Louisiana -(Ammoland.com)- The Louisiana Department of Wildlife and Fisheries has expanded Russell Sage Wildlife Management Area following purchase of 2,767 acres that will be added to the southern tip of the existing WMA property.
The acreage borders Bayou Lafourche within Ouachita and Caldwell Parishes and will increase the WMA to 37,612 acres. The land, known as the Kennedy tract, was purchased with $10.25 million from the department's Conservation Fund.
LDWF will begin working on boundary posting, parking area development and access trails development to be ready for public use during the 2016-17 hunting season.
Russell Sage Wildlife Management Area includes acreage in Caldwell, Morehouse, Ouachita and Richland Parishes, and is located approximately seven miles east of Monroe and ten miles west of Rayville.  Access is provided via U.S. Highway 80, U.S. Highway 165, LA Highway 15 and Interstate Highway 20.
The WMA total acreage includes the former Ouachita Wildlife Management Area that was consolidated with Russell Sage WMA in March 2015. Additional U.S. Army Corps of Engineers property totaling 2,954 acres and Ouachita Parish School Board property totaling 1,240 acres are managed by LDWF as part of the WMA.  Russell Sage WMA is distinguished as the very first department-owned wildlife management area when the original acreage was purchased in 1960.
The post Russell Sage WMA Expands with Acquisition of Kennedy Tract in Louisiana appeared first on AmmoLand.com.