Record Setting Year for NRA's Law Enforcement Division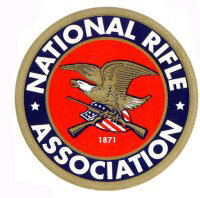 FAIRFAX, Va. –-(Ammoland.com)- The Law Enforcement Division of the National Rifle Association achieved unprecedented heights during their 50th Anniversary year of 2010.
In addition to having the highest attendance of students ever to their Law Enforcement Firearm Instructor Development Schools, they also registered a record turnout for their Tuition-Free Schools, Tactical Competitions, and a number of other programs.
"A total of 2,448 officers attended our Instructor Development Schools in 2010," said Glen Hoyer, Director of NRA's Law Enforcement Division.

"After reviewing the numbers, we discovered there were nearly three hundred more students in this year's class than our previous record. It is very rewarding to know that we trained more Instructors than ever before during our 50th Anniversary. This important training will help to save the lives of our police and citizens."
Other highlights for the NRA's Law Enforcement Division during 2010 includes the attendance of 539 students in their Tuition-Free Armorer Schools, a record number of participants in the NRA Tactical Police Competitions, and the Eddie Eagle GunSafe Program exceeded 24 million children reached since its inception with the life-saving message "If you see a gun: STOP, DON'T TOUCH, LEAVE THE AREA, TELL AN ADULT".
"NRA's relationship with the law enforcement community reaches back through the generations," said Hoyer. "Our record-breaking attendance in these areas demonstrates the law enforcement community's commitment to high standards, and the NRA's ability to assist officers everywhere."
NRA's Law Enforcement Division was established in 1960 to provide the law enforcement community with a comprehensive law enforcement firearm instructor training program, and police competition as an extension of training. Since then, more than 55,000 officers have gone through their programs. For more information, call (703) 267-1640 or e-mail LE@nrahq.org.
The post Record Setting Year for NRA's Law Enforcement Division appeared first on AmmoLand.com.