For those of you wondering what a Roland special is, check out this video where I go into detail about the parts required:
U.S.A. – (Ammoland.com) – The Raven Concealment Roland Special Holster isn't something that every shooter is going to appreciate, but for those guys and gals that have elected to build a Roland Special or compensate a Glock 19 with a Surefire x300U, it is one of the best options that I have found for a concealment holster.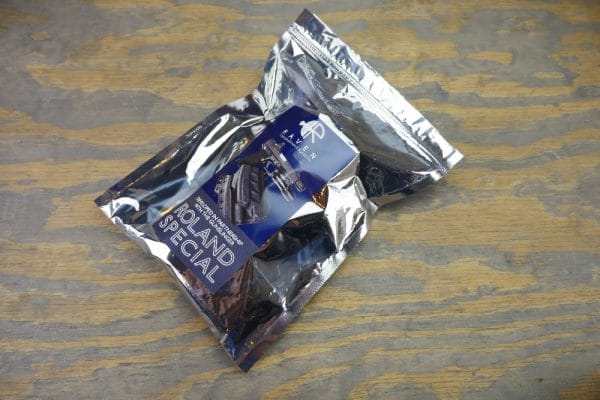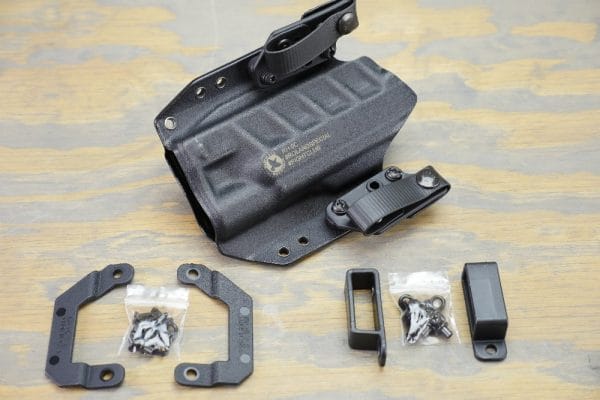 On the back of the holster, you find Raven's model number as well as a couple hashtags. The #fightclub is a tip of the hat to Presscheck solution's Fight Club training sessions and you also have a #roland special tag that is mostly there to make fun of the fact that social media embraced the Roland with open arms. When the real Roland was told that #rolandspecial was a thing, he thought that is was ridiculous and felt that the majority of people that had Rolands probably didn't know that the build was the result of a joke. (Watch the Primary & Secondary video about the birth of the Roland for more info about the joke.)
My feeling about the holster after carrying a Roland Special in it for several months is that the holster is probably the best OWB option for builds that match the Roland. I found the holster to keep the pistol very secure and release the pistol easily with very predictable tension when it is drawn for concealment. Keeping the pistol out of the prying eyes of other people is reasonably easy with the right belt loops equipped on the holster.
So in conclusion, would I recommend buying the Raven Concealment Roland Special holster? Only if you have a need for a holster that accommodates a Surefire X300U and a compensated Glock 19. Since that is a really small group of folks, each one of the Roland holsters is darn near a custom piece and carries a price that reflects it. An MSRP of $179.99 might seem rather staggering for the average buyer, but for those looking to clone the Roland Special correctly, it is the only holster choice. In the end, is the holster worth $179.99? I am still not sure, but it does work really well.
Check out the Raven Concealment website or the Roland Special holster page for more information.
---
About Patrick R.
Patrick is a firearms enthusiast that values the quest for not only the best possible gear setup, but also pragmatic ways to improve his shooting skills across a wide range of disciplines. He values truthful, honest information above all else and had committed to cutting through marketing fluff to deliver the truth. You can find the rest of his work on FirearmRack.com as well as on the YouTube channel Firearm Rack or Instagram at @thepatrickroberts.