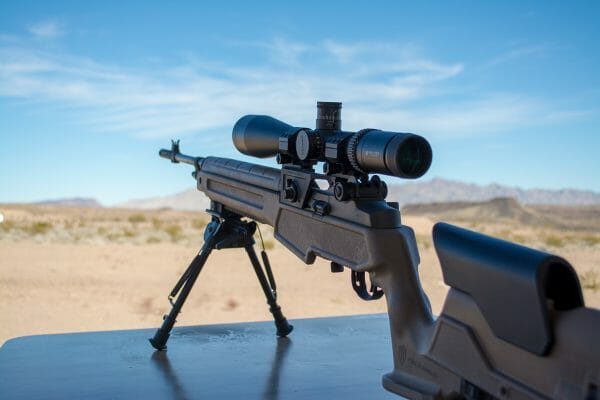 USA –-(Ammoland.com)- How do you boil down the news and findings from 12.5 miles of SHOT Show booth exhibits?
You don't.
Usually, the week I spend at SHOT Show generates a year's worth of material and product review opportunities, but there are always a few things that stand out or catch my eye for one reason or another.
Here are just a few from SHOT Show 2018.
Air Power
Air rifles? Does that conjure up a foggy memory of a Daisy Red Ryder flinging a BB at about the same velocity as 1960s Vespa Scooter? With a little luck and a solid hit, you might dent a tin can, right? Well, times have changed. Technology advances don't just apply to iPhone apps that allow you to share photos of your breakfast cereal with your closest faux friends. Innovations also benefit things like… air guns.
At SHOT Show Range Day this year, I had the opportunity to shoot a .50 caliber. Oh, did I mention that it was air powered? Yep, the Umarex Hammer Air Rifle (appropriately named I think) flings half-inch diameter lead bullets down range with more power than a stoked up version of the venerable 1911, and we all know that a .45 ACP round can level a city block.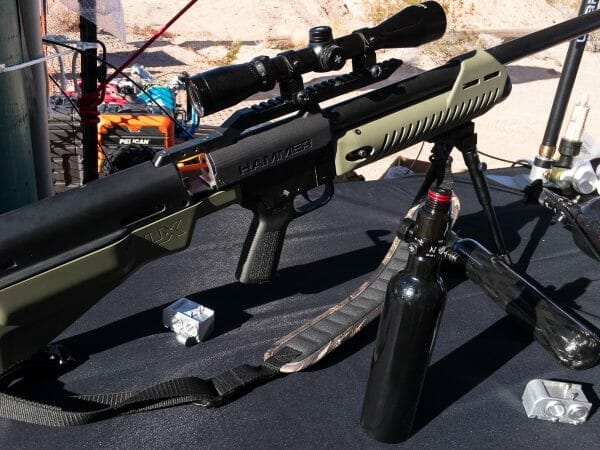 The Hammer can give you a range of bullet weight and power options ranging from a 180-grain slug at 1,100 fps to a 550-grain moving at 760 fps. That one delivers a whopping 705 foot-pounds of muzzle energy. Its thirsty air reservoir requires 4,500 pounds per square inch of air pressure so you won't want to use a hand pump with this beast.
Ammoland Breakfast
The most brilliant idea award in the history of EVER goes to…
The management team of, you guessed it, Ammoland Shooting Sports News. Here's why. SHOT Show is a painful marathon of walking, schmoozing, not sleeping, drinking, more schmoozing, and even more not sleeping. Sounds rough, doesn't it? Well, it is. Seriously. Anyway, your dedicated publishers hosted a media breakfast, complete with hot food, omelets, and infinite coffee before the opening bell of SHOT Show.
Not only did this little shindig energize and equip all the people whose ramblings you read right here, but it also provided a chance for us to meet each other. While it may sound strange, in these days of remote and home offices, it's not at all unusual to work with someone for years without ever meeting face to face. So it was an awesome way to start SHOT Show by hobnobbing with all the truly great patriots who are Ammoland contributors. Here's an example…
Lock and Load Radio
I happened to sit with Bill Frady and his lovely bride at the kickoff breakfast. I hadn't yet met Bill but quickly learned that he's a true American patriot with a big microphone. If you don't know him, he's the host of Lock and Load Radio. Syndicated at 30 or so traditional radio stations across the country, the real reach is through the online channels. You can find Lock and Load online and listen direct or pick up the podcast. The show airs Monday through Friday 5:00 pm to 8:00 pm CST. Check out lockandloadradio.com for listening options.
Palmetto State Armory MP5?
Well, technically it's going to be a PS5, but we're splitting hairs. I got to fondle (can I say that here?) the very first and only model of the PS5 and while shooting it in the booth was frowned upon, it felt nice. Really nice. It'll probably take a year for this one to come to market in volume but if it sticks to Palmetto State Armory's business model, it should come at a fair price. We're looking forward to this one. Just to be clear, it's a semi-auto, so we mortals can own one.
Franklin Armory Reformation
One of most voluminous pre-SHOT show hype-a-thons was the launch of the groundbreaking, paradigm-shifting, tectonic plate moving, earth orbit wobbling new gun announcement from Franklin Armory. A cannonade of pre-show emails promised…
"Not a rifle!"
"Not a shotgun!"
"No tax stamp!"
"The patent-pending technology found in Reformation will create a whole new market segment that will not require NFA approval!"
The premature hype-ulation suggested rushing to the Franklin Armory shooting bay at Media Range Day to see exactly how this groundbreaking rocket surgery was accomplished. Being a dutiful media puke, I did head over there post haste to see what the fuss was all about. When I asked a Franklin staffer to explain, he told me I could shoot it, but I had to come by their booth first thing the NEXT day (and get there plenty early!) so I could hear more. Huh? That's when I completely lost interest. OK, I get the marketing and PR value of some early mystery and hype. But when you go to shoot the darn thing after all the foreplay, it's time to release the actual news. There are just under 2,000 other vendors at SHOT and our job is to see what's new from all of them, so investing even more time to solve this particular mystery of the universe was not big on my priority list and plenty of other media folks were more than a bit hacked off about the waste of time and general over-hypey-ness.
So how did the drama end? With a whimper and a yawn, but that's just my opinion. Here's the Cliff Notes. The Franklin Armory Reformation looks like a short barrel rifle, which normally requires a tax stamp, but it's not a rifle. It's also not a shotgun. Rifles have rifling that spins bullets. Shotguns have smooth bores. The Reformation has lands and grooves, but they are in a straight line, parallel to the barrel, so they don't spin the bullet. Not being a "rifle" or "shotgun" the Reformation can have a stock and a short barrel without the need of a tax stamp. Since there's no spin, it's not particularly accurate with standard ammunition. The company is talking about partnering with ammo companies to make bullets with flight-enhancing fins to improve stability, but that's still a pending thing. So we've got a $2,000 gun-ish object that requires exotic custom ammunition to shoot straight. Call me cynical, but it seems to be a problem desperately in search of a solution. AR pistols anyone?
Beretta PX4 Carry Full Size
A year or so ago, Beretta teamed up with double-action pistol Guru Ernest Langon to produce a custom variant of the PX4, the Compact Carry. It's tweaked out with upgrades like a "G" model decocker with low-profile levers. That means that there is no "safety," just a pure decocking lever. Nothing to flip with you're ready to shoot – the double-action provides the extra layer of protection much like Sig Sauer P22X models. The low-profile levers allow you to operate the slide aggressively without tearing up your hands as the original PX4's were prone to do. The grip is also re-textured and feels great. Night sights and an improved and a lighter-weight trigger round out the package. The new offering includes all those enhancements in a full-size PX4. Nice.
Got Auto Mag?
We haven't seen production of the Auto Mag pistol since 1982 if memory serves. Now they're back. If you just have to have .44 Magnum-like performance in a semi-automatic pistol the size of Lichtenstein, then the new Auto Mag is for you. They'll be somewhat hard to find and will likely carry a hefty price tag, but what're a few extra bucks for sheer awesome? The company plans to make necked down calibers like .357 so if you have to have massive velocity that might be for you.
Springfield Armory 1911 and Minus 1000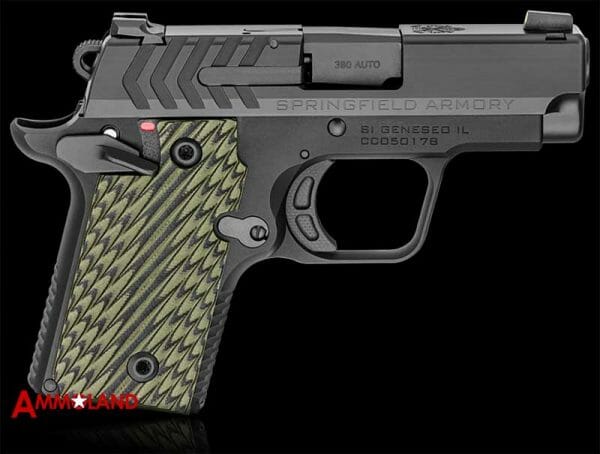 Two new single-action pistols caught my attention at Range Day. The Springfield Armory 911 (yes, 1911 less a thousand) was a very, very pleasant surprise. It's a micro-sized .380 ACP that feels every bit as good as many of the company's 1911 models. Like the 9mm and .40 EMP pistols, the 911 has been redesigned around the smaller cartridge to function reliably. I have big hands but was still able to get a decent grip with the standard flush magazine. The other new pistol was a 1911 TRP in 10mm. I've had a 1911 TRP .45 ACP for years and have always thought it's one of the best 1911s out there for its price point. Now you can get all that but in the increasingly re-popular 10mm chambering. Very cool.
Tavor TS-12 Magic Auto-Rotating Shotgun
Points for creativity go to IWI for this one. It's a 12-gauge bullpup shotgun, so it's short and compact if not svelte and lightweight. Here's the real kicker. It's got three magazine tubes underneath that rotate like a Gatling barrel. Each tube holds five shells. When one runs dry, a simple switch kicks the next one into place, loading another shell in the chamber. That's 15+1 rounds of big shotshells at your fingertips.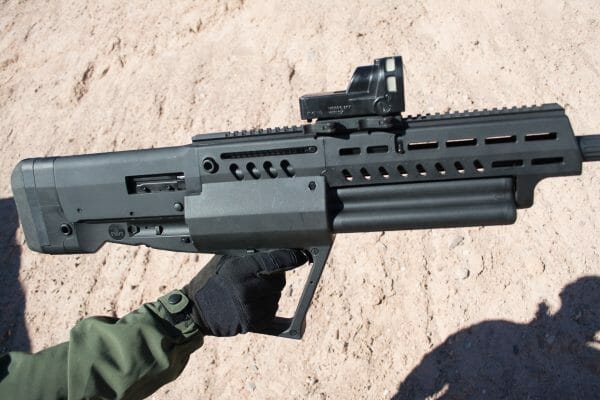 General Observations
While a decidedly non-scientific observation, it seemed like companies in the AR market focused on meaningful improvements rather than simply building yet another AR-15 clone and trying to sell it cheap. A great example would be the rifles chambered for the new 224 Valkyrie Cartridge from Federal Premium. This new caliber brings true long-range performance to standard AR-15-sized platforms. Swap an upper and you have a rifle that flings a projectile that'll stay supersonic well past 1,000 yards.
Another concept that might be (re)gaining popularity is pistol caliber carbines. I shot the Ruger PC Carbine in 9mm, and it was, well, fun. I can't wait to get my hands on one for a full evaluation. CMMG went big and slow with a .45 ACP "AR-like" platform. That one is going to be great fun with the 450 SMC cartridge from Doubletap Ammunition.
There's way too much to talk about in a short article, so we'll dig into more interesting topics over the coming months. Stay tuned!
---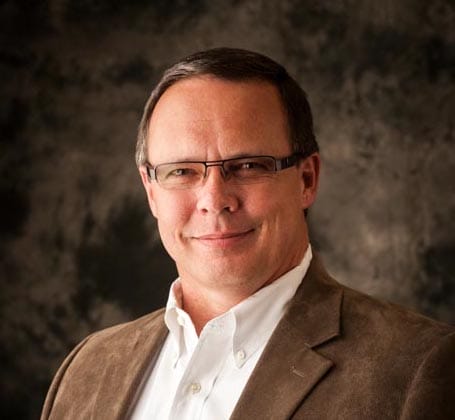 About
Tom McHale is the author of the Practical Guides book series that guides new and experienced shooters alike in a fun, approachable, and practical way. His books are available in print and eBook format on Amazon. You can also find him on Facebook, Twitter, Instagram and Pinterest.