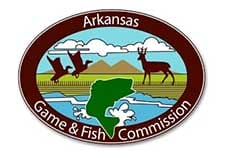 Arkansas -(Ammoland.com)- There is now an official chapter of Quail Forever in central Arkansas.
The Big Rock Quail Forever Chapter will have their first official meeting on Aug. 19 at 6:30 p.m. at the Bass Pro Shops Conservation Meeting Room in Little Rock. It is the third chapter of Quail Forever to form in Arkansas. Other chapters formed in Jonesboro and Russellville.
John Wallace, a Quail Forever regional representative, met with the group and helped form the chapter as well as select staff for various positions. "The attendance for the initial start-up was very impressive," Wallace said.
Newly elected chapter president Daniel Epperson said he wants the chapter to focus on youth. "I would like to get some great quail projects going as well as get more kids outside enjoying the outdoors," Epperson said.
Arkansas Game and Fish Commission Quail/Small Game Program Coordinator Clifton Jackson said he was looking forward to working with the group. "It is great to have a conservationist that especially advocates for quail," Jackson explained. "There's a lot of work to be done towards quail restoration and I am excited to have another chapter of Quail Forever in Arkansas." Jackson added.
The post Quail Forever Chapter Formed in Central Arkansas appeared first on AmmoLand.com.