Protect Your Right to Store a Gun in Your Car
Protect and Pass SB 321 in the Texas Senate, Support SB 321, the Texas Commuter's Act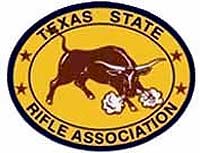 Houston, Tx –-(Ammoland.com)- SB 321 by Senator Glenn Hegar, Jr.(R-Katy) relates to protecting the jobs of hard-working Texans and the legal possession of a firearm in their private locked vehicles when parked on their employer's parking lot.
SB 321 Information and Co-Authors
Starting Monday, SB 321 is Eligible on the Senate floor to be voted out of the Senate.
Beginning Monday, March 14th, SB 321 will be eligible for a vote on the floor of the Texas Senate. All Senator will participate in this vote.
It's time to call your state senator and urge he or she to stand with Senator Hegar and fight off business and industry amendments aimed at carving-out groups of employees and restricting the legal contents of their personal vehicles.
Tell your state senator there is no OSHA excuse, no Homeland Security excuse, and employer notification is not an acceptable addition to Senator Hegar's bill. You won't settle for an alternative "Guns Only" parking lot, or a stripped down version for Concealed Handgun Licensees only. Every Austin lobbyist is hard at work for their employer trying to turn SB 321 into a meal-ticket for them and leave you disarmed on your trip to and from your job. It's time to join other states and pass SB 321.
Check out the Co-Author's List
Check out the co-author's list in the link above but don't take the list for granted, urge the co-authors to stand strong too. It's time to be tough and get this job done.
Texas employees need the option of self-defense on their trip to and from the workplace. See the link below for all senate members contact info.
Senate Email and Contact Information
Remember the Senate floor-vote could come anytime from Monday, March 14th, on.
The time to act is now.
Protect yourself and Protect your family. Send that email and make that call.
Don't forget to join, renew, or upgrade your TSRA membership at www.tsra.com or call 512-615-4200. We're only as strong as our membership.
Act now and Keep the Faith,
Alice Tripp
Texas State Rifle Association
Sincerely, Alice Tripp
Texas State Rifle Association
About:
The Mission of the Texas State Rifle Association is to protect and defend the inalienable rights of the individual Texan to acquire, possess, transport, carry, transfer ownership and enjoy the right to lawful use of firearms for self preservation, for the defense of family and property and the common defense of the Republic and the individual liberties of the people. Visit: www.TSRA.com
The post Protect Your Right to Store a Gun in Your Car appeared first on AmmoLand.com.