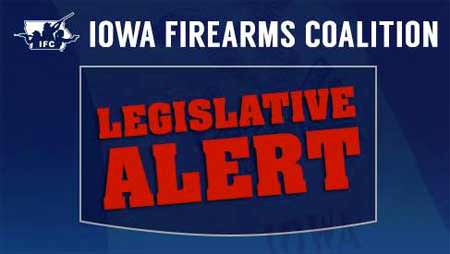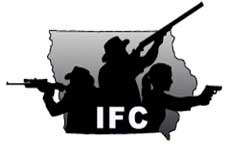 Clive, IA -(AmmoLand.com)- We've got our first real action of the 2016 legislative session.
Several pro-gun owner bills have been officially filed and are beginning their journey through the legislative process.
These bills address several items, they are:
These are the first of several pro-gun owner bills we'll be lobbying for in 2016. We'll be updating you as additional bills are filed (including gun control bills filed by anti-gunners in the Iowa legislature).
We'll be doing our part to get these pro-gun owner bills passed, but it's crucial that we get you to do two things: 1) Contact your legislators and tell them you want to see them support these pieces of legislation. 2) Educate your friends and family about these issues.
We try to do everything we can to make it as easy as possible for you to accomplish both of these tasks. Our Guide to Talking with Your Legislators gives easy step-by-step instructions on how to be a strong advocate for the Right to Keep and Bear Arms, and our Legislative Action Center makes it extremely easy to get in contact with your legislators. And we have a number of great resources on our website www.IowaFC.org to help you get educated and help educate your family and friends.
We're now firmly in the opening round of this year's legislative fight.
More updates to come.
Thanks for your ongoing support.
About Iowa Firearms Coalition:
Iowa Firearms Coalition is an entirely volunteer, grassroots, Second Amendment advocacy group. Responsible for bringing uniformity to Iowa's Concealed Weapons Permitting process, IFC's members work to protect and enhance Second Amendment rights in Iowa. An affiliate of the National Rifle Association, the IFC actively seeks to foster and promote the shooting sports. Sign up for our email list for the latest on Second Amendment issues in Iowa. You can support our work by becoming a member, or making a donation.
For more information, visit: http://iowafc.org.
The post Pro-Gun Bills Filed in the 2016 Iowa Legislature appeared first on AmmoLand.com.