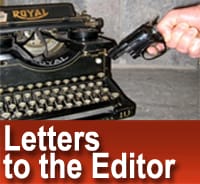 USA –  -(Ammoland.com)- President Trump held a "listening" session at the White House with mass shooting survivors, students, their parents, relatives and friends.
Many constructive suggestions were offered, especially the corrective measures implemented in the aftermath of the Sandy Hook school massacre.
Few demonized guns. Most focused on mental illness, school security, lack of enforcement of existing gun laws and why "see something, say something" frequently slipped through the cracks.
Many ideas will be implemented, as President Trump pushes his school safety agenda forward…..with or without Congress.
If then-president Obama, Senators Chris Murphy-D-CT and Richard Blumenthal -D-CT did more than bloviate at their Sandy Hook Photo-Op there might not have been the shooting carnage at the Broward County Parkland School that left 17 dead and scores of bereaved.
To use President Trump's familiar moniker…."we'll see"… which are his buzz words for, "it will get done!"
Dr. Michael Velsmid
Broward County, FL