Tips for Using Your Day 6 PlotWatcher Trail Cam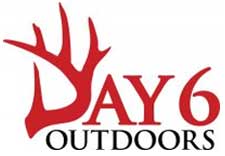 Columbus, GA – -(Ammoland.com)- The Day 6 PlotWatcher Time-Lapse Video Camera takes the guesswork out of hunting by recording daytime game activity around potential hunting locations revealing the best time and place to hunt.
You can view the footage using the free GameFinder software, which allows you to watch an entire days' video in just a few minutes. When you watch the video, it's as if you've sat in that location all day long.
For tips on using your Day 6 Plotwatcher Pro Hd Game Camera ( tiny.cc/nzo60x ), check out these helpful videos at www.day6outdoors.com.
Here are a few additional tips from the Day6 staff that will help you get even more useful information from your camera.
Set the camera up to review possible stand locations, fields, roads and power lines. With the PlotWatcher, you can view animals that would normally be out of range for other trail cameras.
Use the camera to pinpoint entry and exit spots, directions of travel and game activity so you know exactly where to place your stands.
When possible, position your camera facing north or south to prevent the sun from backlighting your subject and making it a non-descript silhouette in the photo.
If you set the PlotWatcher in open areas such as fields, food plots, clear cuts, power lines etc…, set your camera to take footage every 10 seconds, which is sufficient to get great, informative video. If you set up the PlotWatcher in thicker cover, choose every five seconds to double your chance of getting great pictures of the animals you seek.
Try placing a Plotwatcher camera at another hunting location while you hunt. Then you can check the camera when you leave to find out what happened in this other location while you were away. The camera can help you pinpoint hot spots much quicker than hunting them by yourself.
For optimum performance and to preserve your camera battery's life, use a 4GB ReadyBoost USB to download your video to your computer.
For more info, check out www.day6outdoors.com.
The post PlotWatcher Trail Cam Tips & Tricks appeared first on AmmoLand.com.