Columbus, GA -(Ammoland.com)- Successful big game hunters know that they need to blend into their environment and make sure their quarry doesn't have a clue it is being hunted.
That's why many hunters have enhanced, or even replaced, their traditional trail cam setups with PlotWatcher Pro and its time-lapse technology. The PlotWatcher Pro is a cutting edge camera that goes well beyond the capabilities of even the best traditional trail cams.
It allows the hunter to track game movement in an entire area with field-of-view coverage instead of relying on motion-trigger sensors requiring the animal to get close to the camera. The PlotWatcher Pro captures up to 85 percent more of the action than a traditional game camera.
The advanced features of the Day 6 Plotwatcher Pro Hd Game Camera ( tiny.cc/nzo60x ) ensure the animals will never know a hunter has been in the area. Hunters can set up the PlotWatcher Pro to monitor an entire food plot before the plants are even growing, programming the camera to start recording at a specific date, even months later if so desired. With traditional trail cameras it might take two or three to cover the same area to determine animal travel patterns. The Plotwatcher Pro can cover the area with a single unit.
Once it starts taking pictures, PlotWatcher Pro's set of eight lithium batteries can take up to a million time-lapse photos for hunters, monitoring entire food plots and big fields with constant, every-10-second pictures. This feature gives the user up to four months before the batteries need to be replaced. The Plotwatcher Pro provides the hunter with great opportunity to see what animals really do. They will be able to see animal behavior, interaction and monitor the different stages of the rut.
Seeing what Plotwatcher Pro captures is astonishingly easy, too. With the included GameFinder software with MotionSearch, the hunter can review hours of video quickly and easily find frames in which movement is detected. Other "time-lapse" video cameras save individual image files, requiring additional time and processing to get to video format.
The PlotWatcher Pro saves images direct to video with Tru-Video, allowing hunters to review their scouting videos immediately. There is no waiting on images to load into their computers. Just see what what the game animals are doing, and get to hunting.
For more information on the PlotWatcher Pro, check out www.plotwatcher.com.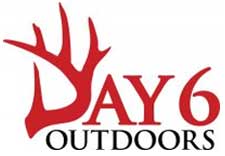 About Day 6 Outdoors
At Day 6 Outdoors, we are committed to developing innovative products to help make every minute of time you spend in the woods enjoyable and productive. We will continue to raise the bar with innovative products, like the PlotWatcher and PlotWatcher Pro game surveillance systems.
For more information, please visit www.Day6Outdoors.com.
The post PlotWatcher Pro's Advanced Features Keep Game Clueless appeared first on AmmoLand.com.