Planes, Trains and Guns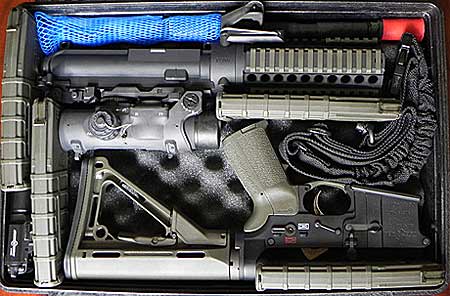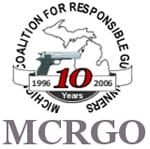 Michigan –-(Ammoland.com)- Q: I'm vacationing this summer. How do I transport my handgun and ammunition on a commercial airline or Amtrak rail?
Answer – air travel: You may only transport firearms, ammunition and firearm parts in your checked baggage. Firearms, ammunition and firearm parts are prohibited from carry-on baggage.
The key regulatory requirements to transporting firearms, firearm parts or ammunition in checked baggage are:
You must declare all firearms to the airline during the ticket counter check-in process.
The firearm must be unloaded.
The firearm must be in a hard-sided container.
The container must be locked.
We recommend that you provide the key or combination to the security officer if he or she needs to open the container. You should remain present during screening to take the key back after the container is cleared. If you are not present and the security officer must open the container, we or the airline will make a reasonable attempt to contact you. If we can't contact you, the container will not be placed on the plane. Federal regulations prohibit unlocked gun cases (or cases with broken locks) on aircraft.
You must securely pack any ammunition in fiber (such as cardboard), wood or metal boxes or other packaging that is specifically designed to carry small amounts of ammunition.
You can't use firearm magazines/clips for packing ammunition unless they completely and securely enclose the ammunition (e.g., by securely covering the exposed portions of the magazine or by securely placing the magazine in a pouch, holder, holster or lanyard).
You may carry the ammunition in the same hard-sided case as the firearm, as long as you pack it as described above.
You can't bring black powder or percussion caps used with black-powder type firearms in either your carry-on or checked baggage.
For more info: Air Travel with Firearms & Ammunition — Transportation Security Administration
Answer – Amtrak rail: Amtrak will accept reservations of firearms and ammunition for carriage between Amtrak stations and on Amtrak trains within the United States that offer checked baggage service. Thruway Bus Services will not be included in this service change.
The following policies are in effect:
Notification that the passenger will be checking firearms/ammunition must be made no later than 24 hours before train departure by calling Amtrak at 800-USA-RAIL. Online reservations for firearms/ammunition are not accepted.
The passengers must travel on the same train that is transporting the checked firearms and/or ammunition.
All firearms and/or ammunition must be checked at least 30 minutes prior to scheduled train departure. Some larger stations require that baggage be checked earlier. Please contact your departure station for more details.
All firearms (rifles, shotguns, handguns, starter pistols) must be unloaded and in an approved, locked hard-sided container not exceeding 62″ L x 17″ W x 7″ D (1575 mm x 432 mm x 178 mm). The passenger must have sole possession of the key or the combination for the lock to the container. The weight of the container may not exceed 50 lb/23 kg.
Smaller locked, hard-sided containers containing smaller unloaded firearms such as handguns and starter pistols must be securely stored within a suitcase or other item of checked baggage, but the existence of such a firearm must be declared.
All ammunition carried must be securely packed in the original manufacturer's container; in fiber, wood, or metal boxes; or in other packaging specifically designed to carry small amounts of ammunition. The maximum weight of all ammunition and containers may not exceed 11 lb/5 kg.
The passenger is responsible for knowing and following all federal, state, and local firearm laws at all jurisdictions to and through which he or she will be travelling.
All other Amtrak checked baggage policies apply, including limits on the number of pieces of checked baggage, the maximum weight of each piece (50 lb/23 kg).
Firearms/ammunition may not be carried in carry-on baggage; therefore, checked baggage must be available on all trains and at all stations in the passenger's itinerary.
At the time of check-in, passengers will be required to complete and sign a two-part Declaration Form.
BB guns and Compressed Air Guns (to include paintball markers), are to be treated as firearms and must comply with the above firearms policy. Canisters, tanks, or other devices containing propellants must be emptied prior to checking and securely packaged within the contents of the passenger's luggage.
Passengers failing to meet the above-mentioned requirements for checking firearms will be denied transportation.
Passengers wanting to make firearms declaration in writing should use the Contact Us page and click on "Checked Firearms Program" from the subject selection menu and follow guidance.
For more info: Rail travel with Firearms in Checked Baggage
About:
The Michigan Coalition for Responsible Gun Owners is a non-profit, non-partisan organization. Formed from just eight people in 1996, we now have thousands of members and numerous affiliated clubs across the state. We're growing larger and more effective every day.
Our mission statement is: "Promoting safe use and ownership of firearms through education, litigation, and legislation" Visit: www.mcrgo.org
The post Planes, Trains and Guns appeared first on AmmoLand.com.