Opinion
U.S.A. – -(Ammoland.com)- Named appellants in three consolidated cases challenging a final agency rule banning Bump-Stock-Type Devices were granted an administrative stay Saturday on relinquishing their property on the March 26 deadline by the United States Court of Appeals for the District of Columbia Circuit.  Per the court order:
[T]he effective date of the Bump-Stock Rule, 83 Fed. Reg. 66514 (Dec. 26, 2018), be administratively stayed in its application only as to the named Appellants in appeals Nos. 19-5042 and 19-5044, pending further order of this Court. The purpose of this stay is exclusively to give the Court sufficient opportunity to consider the disposition of this highly expedited appeal, and should not be construed in any way as a ruling on the merits of the appeal.
What this means is, for now, the named plaintiffs, including this correspondent, will not be subject to enforcement action after the ban goes in effect Tuesday. It also means everyone else will be subject to arrest, prosecution, and punishment.
What that means in terms of the likelihood of challenges over specialized treatment is unclear at this point. The purpose of this report is simply to bring AmmoLand Shooting Sports News readers this new breaking development in an action arguing for the rights of all.
To that end, a joint motion to modify the stay order was filed Sunday noting:
[U]nless this Court modifies its Order to completely stay the Final Rule, or at least broaden it to include Institutional Appellants' members, supporters, and similarly situated members of the public, several hundred thousand individuals (83 Fed. Reg. 5537) will be threatened with imminent felony prosecution and loss of property they believe they lawfully acquired under the ATF's prior rulings and decades of policies and practices.
UPDATE
"O R D E R Upon consideration of the emergency joint motion to modify stay order, which includes a request to clarify the order filed March 23, 2019, the opposition thereto, and the reply, it is ORDERED that the motion to modify be denied. It is FURTHER ORDERED that the request for clarification be granted in part and be denied in part. The administrative stay entered on March 23, 2019, applies only to the named Appellants in appeals Nos. 19-5042 and 19-5044, including any current bonafide members of the named membership associations…"
So basically, if you're not in on the complaints, you're left out of the stay.
---
About David Codrea: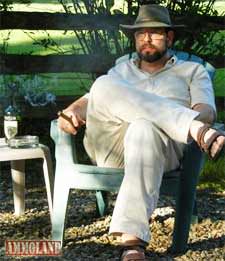 David Codrea is the winner of multiple journalist awards for investigating/defending the RKBA and a long-time gun owner rights advocate who defiantly challenges the folly of citizen disarmament. He blogs at "The War on Guns: Notes from the Resistance," is a regularly featured contributor to Firearms News, and posts on Twitter: @dcodrea and Facebook.