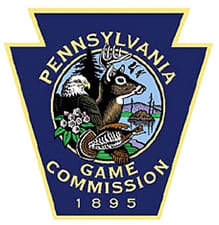 Pennsylvania -(Ammoland.com)- The Pennsylvania Game Commission has made its selections for the 2015-16 migratory game waterfowl seasons and bag limits.
Annual waterfowl seasons are selected by states from a framework established by the U.S. Fish and Wildlife Service. Game Commission selections were made after reviewing last year's season results, waterfowl survey data, and input gathered from waterfowl hunters and the public. Final approval from the USFWS is expected by late September.
"Our 2015-16 waterfowl season dates are very similar to those for 2014-15," said Game Commission waterfowl biologist Kevin Jacobs. "However, hunters should be aware that daily bag limits have changed from last year for two species. The daily limit for canvasbacks has increased from one to two, while the daily limit for Atlantic brant has decreased from two to one. These changes in the federal frameworks reflect population status of each species in relation to established harvest strategies."
The agency has posted the annual waterfowl and migratory bird season brochure and zone maps on its website (www.pgc.state.pa.us), making it convenient for hunters to access the information they need.
Jacobs said the outlook is mixed for waterfowl populations important to Pennsylvania.
"Game Commission banding studies show most of Pennsylvania's mallard, wood duck, and Canada goose harvests are derived from birds breeding in Pennsylvania and surrounding states," Jacobs said. "These populations are monitored through the Atlantic Flyway Breeding Waterfowl Survey, which gives managers an annual waterfowl population snapshot to help them in the conservation of these species.
At the state level, the estimated number of mallard breeding pairs (68,386) was 23 percent below the 1993-2014 long-term average (LTA) of 89,329 pairs. The 54,168 wood duck breeding pairs estimated in 2015 were similar to the LTA of 53,202 pairs. Trends in wood duck abundance have indicated slightly increasing populations across all years of the survey at both the state and flyway levels.
Jacobs noted that liberal Canada goose hunting opportunities, along with control programs used by many municipalities and public and private landowners, have stabilized the state's resident Canada goose population at nearly 250,000 total spring Canada geese in recent years. This is down nearly 90,000 Canada geese from the peak numbers of nearly 340,000 estimated in 2004 and 2005.
However, populations remain significantly above the management goal of 150,000.
"Hunting remains the most effective and efficient way to manage resident Canada geese, provided hunters can gain access to geese in problem areas," Jacobs said.
Jacobs noted that spring population estimates and fall flight forecasts are obtained at large geographic scales, and therefore are not reliable predictors of waterfowl numbers that can be expected during hunting seasons.
"While managers and hunters should be encouraged by the population status and fall flight forecasts for most waterfowl species, hunting pressure, habitat and weather variables most often dictate waterfowl movements, staging and wintering numbers through the hunting seasons."
Pennsylvania junior license holders will have one statewide day of waterfowl hunting on Saturday, Sept. 19. There also will be a second one-day youth waterfowl hunt in the following zones: North and Northwest zones, Sept. 26; Lake Erie Zone, Oct. 17; and South Zone, Nov. 7.  Junior waterfowl days will be open to those 12 to 15 years old who hold a junior hunting license. To participate, a youngster must be accompanied by an adult, who may assist the juniors in calling, duck identification and other aspects of the hunt.  During these special hunts, juniors can harvest Canada geese, ducks, mergansers, coots and gallinules. The daily bag limit for juniors participating in the junior waterfowl days is the same as for the regular season daily limit in the area being hunted. The only exception is when September Canada goose daily bag limits exceed the regular season limit for the area being hunted; juniors then can take the September daily limit.
Waterfowl hunters are reminded that because Sept. 19 is a junior waterfowl hunting day, hunting hours for all waterfowl species close at sunset. For the remainder of the Sept. 1 to 25 Canada goose season, hunting hours close at one-half hour after sunset.
"Federal frameworks specify that for most migratory game bird seasons, hunting hours must close at sunset," Jacobs said. "Exceptions currently are in place to allow states to extend hunting hours to one-half hour after sunset for the September Canada goose season and the light goose conservation season to increase harvest of these overabundant waterfowl populations. Extended hunting hours can only be in effect when no other waterfowl seasons are open. When youth days occur during the September Canada goose season, hunting hours for Canada geese must close at sunset on those days to comply with federal regulations."
The Game Commission again will hold a special junior-only waterfowl hunting day at the controlled hunting blinds at both Middle Creek Wildlife Management Area and Pymatuning Wildlife Management Area. The junior day for Middle Creek is Nov. 14; and for Pymatuning it's, Nov. 28.  A special drawing of applications submitted by junior license holders will be held immediately before the regular drawing for goose blinds. Interested juniors should use the same application on page 54 of the 2015-16 Pennsylvania Hunting & Trapping Digest. Only one application will be accepted per junior hunter.
In addition to a regular Pennsylvania hunting license, persons 16 and older must have a Federal Migratory Bird Hunting and Conservation Stamp, commonly referred to as a "Duck Stamp," signed in ink across its face. A temporary, electronic Federal Duck Stamp (eDuck) may be purchased online through the Pennsylvania Automated License System and is valid for 45 days from date of purchase to hunt migratory birds within Pennsylvania and other states that have approved its validity. The actual Federal Duck Stamp will be mailed within 45 days to the individual's current address in PALS. And beginning 45 days following the purchase, the signed stamp must be carried afield.
All waterfowl hunters, regardless of age, must have a Pennsylvania Migratory Game Bird License to hunt waterfowl and other migratory birds, including doves, woodcock, coots, gallinules, rails and snipe. All migratory game bird hunters in the United States are required to complete a Harvest Information Program survey when they purchase a state migratory game bird license. The survey information is then forwarded to the USFWS.
"By answering questions when you purchase a new hunting license, hunters help improve survey efficiency and the quality of information used to track the harvest of migratory birds for management purposes," Jacobs said.
In the Atlantic Population Goose Zone, the regular light goose season will be Oct. 1 to Jan. 30, with a light goose conservation season to run from Feb. 1 to April 22. In the Southern James Bay Population Goose Zone, the regular light goose season will be Oct. 1 to Jan. 22, with a light goose conservation season to run from Jan. 23 to April 22. The Resident Population Goose Zone regular light goose season will run Oct. 28 to Feb. 29, and the light goose conservation season will run March 1 to April 22.
To participate in the light goose conservation hunts, hunters will need to obtain a free light goose conservation season permit, in addition to their other required licenses, and file a mandatory report of harvest/participation. In late 2015, the Light Goose Conservation Hunt website will be available on the Game Commission's website (www.pgc.state.pa.us) so that hunters can apply for and print out the free conservation permit.
Hunters must use non-toxic shot while hunting ducks, geese or coots in Pennsylvania. The use of decoys powered or operated by batteries or any other source of electricity is unlawful in Pennsylvania, except during the light goose conservation seasons. Also, the use of any sort of artificial substance or product as bait or an attractant is prohibited.
For complete early Canada goose season information, as well as webless migratory game bird seasons, please see News Release #50-15, which the agency issued on Aug. 4.
The post Pennsylvania Waterfowl Seasons Announced appeared first on AmmoLand.com.