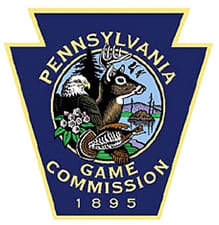 USA -(Ammoland.com)-  As the statewide firearms deer season approaches, the Pennsylvania Game Commission reminds deer hunters that rifles used during the season must be manually operated.
Earlier this month, the Pennsylvania General Assembly passed legislation that will enable the Pennsylvania Game Commission to regulate the use of semiautomatic rifles and air rifles for hunting, and the bill was signed into law this week.
But the Game Commission has not yet made any changes to the lists of lawful arms and ammunition for any hunting season.
For deer hunters in the upcoming firearms deer season, that means all centerfire rifles, handguns and shotguns to be used must be manually operated.
The only exception is that semiautomatic shotguns may be used to hunt deer in five counties – Allegheny, Bucks, Chester, Delaware and Montgomery – that are defined as Special Regulations Areas.
Semiautomatic rifles generally are not permitted for any type of hunting in any part of the state at this time.
Things could change in the coming months.
At its upcoming meetings, the Pennsylvania Board of Game Commissioners will be discussing the newly signed legislation and the possibility of adding semiautomatic rifles and air rifles to the lawful arms and ammunition list for various hunting seasons.
Any changes must follow the schedule dictated by required procedure.
Under the law, proposed regulatory changes must be adopted preliminarily, then advertised and brought back to a subsequent meeting for a final vote.
With the board's next quarterly meeting scheduled for January, no allowances for hunting with semiautomatic rifles or air rifles could be approved before April 2017.
The Game Commission will issue a news release announcing any changes at the time they are made.