Plan for 2015-2020 had been reviewed by public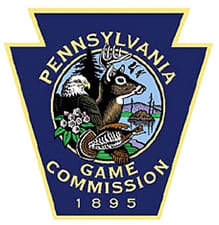 Pennsylvania  -(Ammoland.com)-  The Pennsylvania Board of Game Commissioners today approved the Game Commission's new strategic plan, which will carry the agency from the start of the 2015 fiscal year, through the end of the 2020 fiscal year.
The commissioners' approval of the plan follows a period of public review and comment.
The strategic plan was developed in a collaborative approach with a focus on developing SMART goals; goals which are Specific, Measurable, Achievable, Realistic, and Timely. By no means does the plan represent all of the inner workings of the Pennsylvania Game Commission. Instead, the document outlines goals and challenges the Game Commission will focus on during the next five years to continue to improve the agency's effectiveness. This strategic plan was developed through an interactive strategic planning process which sought input from all six regions, all six bureaus, and the Board of Commissioners. In total, five core goals were identified in the strategic plan: put wildlife first; improve wildlife habitat; follow sound business practices; serve the Pennsylvania public; and improve support for hunting and trapping.
The plan will be posted to the Game Commission's website, www.pgc.state.pa.us
The post Pennsylvania Game Commission Puts New Strategic Plan Into Place appeared first on AmmoLand.com.