Progress being made on effort to establish bobwhite quail at Fort Indiantown Gap.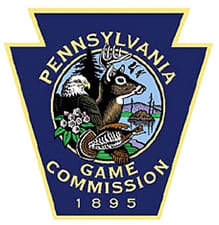 Pennsylvania -(Ammoland.com)- The Pennsylvania Board of Game Commissioners today provided an update on efforts to establish bobwhite quail populations to some areas with suitable habitat in Pennsylvania.
Commissioner Timothy Layton, who heads the board's quail restoration committee, said there's a good possibility a restoration effort will take place at Fort Indiantown Gap, a U.S. Army property in Lebanon County.
Layton said the habitat at Fort Indiantown Gap meets conditions recommended to establish quail populations, and officials there are willing to cooperate on a restoration initiative.
The Game Commission next will need to secure wild bobwhite quail that can be trapped in another state and transferred to Pennsylvania for release. Commissioner David Putnam, the board's president, said he believes the chances are good of finding a partner in another state to provide wild quail.
Game Commission officials said the program will aim to establish a sustainable population, but not necessarily a huntable one. The northern bobwhite quail is native to Pennsylvania, and Pennsylvania hunters continue to be provided with the opportunity to hunt and harvest bobwhite quail.
Scientists have determined, however, that it's unlikely wild populations of bobwhite quail exist in Pennsylvania. Quail encountered in the wild in Pennsylvania most likely are birds that were raised in captivity.
Officials said the primary motivation in restoring quail is to recognize its status as a heritage species.
The post Pennsylvania Commissioners Update Quail Restoration Program appeared first on AmmoLand.com.