Resolutions support early retirement for WCOs, ability to regulate semiautomatic hunting rifles.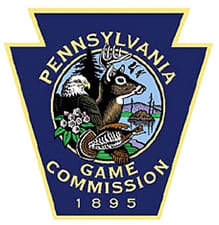 Pennsylvania  -(Ammoland.com)- The Pennsylvania Board of Game Commissioners today took formal positions on a pair of issues contained in proposed state legislation.
The board adopted one resolution supporting legislation that provides wildlife conservation officers the option of early retirement if certain criteria are met, and a second supporting legislation that would give the Pennsylvania Game Commission authority to regulate semiautomatic hunting rifles.
The subject of early retirement for WCOs is contained in legislation that's soon to be introduced. As it is now, all other state law-enforcement officers, including waterways conservation officers working for the state Fish and Boat Commission, are given the option to retire after 20 years if they meet certain age requirements. WCOs must have 35 years of service, or turn 60, before retiring. The legislation, if approved, would provide equal treatment to all state law-enforcement officers.
"We believe that our conservation officers deserve the same benefits," the board resolved.
Meanwhile, several bills have been drafted regarding semiautomatic hunting rifles. Some of the bills identify the caliber of rifle that could be used or the species that could be hunted with the rifles.
The commissioners, in their resolution, expressed preference for legislation that would give the board authority to regulate semiautomatic rifles, which would provide them an opportunity to study and select from hunting opportunities that might be implemented.
The post Pennsylvania Board Takes Position on Legislation appeared first on AmmoLand.com.