Pennsylvania Approves Step To Protect Game Commission Shooting Ranges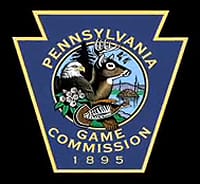 HARRISBURG, PA –-(Ammoland.com)- The Pennsylvania Board of Game Commissioners today gave final approval to a regulatory change to require State Game Land shooting range users to possess either a valid Pennsylvania hunting or furtaker license or purchase a range permit.
In doing so, the agency is taking a step toward accomplishing the twin goals of having unlicensed persons contribute toward the cost of maintaining the ranges, and better quantifying and controlling the use of the shooting ranges.
"Over the past few years, the Game Commission has made large investments into its 29 State Game Land shooting ranges across this Commonwealth," said Carl G. Roe, Game Commission executive director.

"These investments have taken the form of lead remediation, safety barrier reconstruction, shooting range redesign and other related projects. These investments came at a high cost, but kept many shooting ranges open and available to the public.

"Historically, hunter and furtaker license dollars have provided most, if not all, of the resources for keeping the agency's shooting ranges open to the public. Additionally, the open use of State Game Lands for shooting activities by those not licensed has resulted in some situations where ranges and State Game Lands have been used for illicit activities."
The new regulation requires all users of State Game Land shooting ranges to possess either a valid Pennsylvania hunting or furtaker license or a Game Commission-issued range permit, which would cost $30 per year for residents and nonresidents. Exceptions to this permit requirement are those 16 years of age and younger properly accompanied by a licensed or permitted person 18 years of age or older, and each licensed hunter or range permit holder could have one guest.
For the first year, all permits will be effective from April 1, 2011, until June 30, 2012. After the first year, each permit issued will be valid from July 1 until June 30.
Permits will be able to be purchased through the Game Commission's "The Outdoor Shop" on the agency's website (www.pgc.state.pa.us). Following the purchase, which will require payment by credit or debit cards, a downloadable permit will be provided and permittee's may print it on a home computer. The agency also will be able to sell the permits through its Harrisburg headquarters and six Region Offices. However, since the purchase will be processed through "The Outdoor Shop," only credit cards will be able to be used for payment.
The regulation also prohibits all other target shooting from taking place on State Game Lands, except at designated ranges. The regulatory change will not result in any increased cost or change in privileges for licensed hunters and furtakers.
The post Pennsylvania Approves Step To Protect Game Commission Shooting Ranges appeared first on AmmoLand.com.