Live Performance will be Broadcast through Armed Forces Network
Lyons Falls, NY -(AmmoLand.com)- Otis Technology is proud to support its local Public Television station, WPBS-DT, in bringing country music entertainer Darryl Worley to town for a 9/11 Tribute Concert Series.
Darryl will perform at the Clayton Opera House in Clayton, NY on Friday, September 11th. He will perform twice – 5:30pm and 8:30pm and the latter performance will be broadcast to the WPBS community and is available for any other PBS station to broadcast. The tribute concert will also be broadcast to U.S. troops, Department of Defense civilians and their families serving overseas through the American Forces Network. It will stream online as well at www.911tributeconcert.com.
"Everyone remembers where they were on that fateful day almost fourteen years ago. We are a proud, patriotic, New York-based American-made business and we support this event that pays tribute to that tragic day. The concert will provide our troops and their families overseas a little piece of home," states Heather Bennett, Marketing Manager at Otis Technology.
Darryl has nearly twenty hit singles, including three #1s under his belt, including "I Miss My Friend," "Awful, Beautiful Life" and "Have You Forgotten." Darryl has been a tireless performer for troops here and overseas following a 2002 visit to Afghanistan, Kuwait and Uzbekistan, which inspired the hit "Have You Forgotten?" Darryl has been back nine times since then, playing at remote Forward Operating Bases for troops who rarely receive celebrity entertainment.
Darryl has been honored with the VFW's Americanism Award, the USO Merit Award and the U.S. Army Appreciation Award. Along the way, he earned nominations for five major ACM and CMA awards, including "Song of the Year" and "Single of the Year," and wrote songs for other artists including George Jones.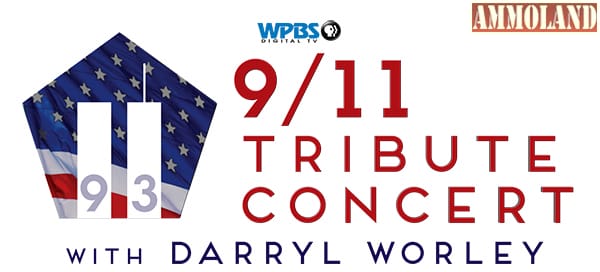 For more information on the concert, please visit www.911tributeconcert.com or visit www.claytoncountryjam.com to purchase tickets.
About Otis Technology:
Otis Technology is known for manufacturing the most advanced gun cleaning systems available. The superior Breech-to-Muzzle design combined with unmatched quality has positioned Otis as the gun care system of choice with the US Military. Otis Technology is SMART GUN CARE.
For more information, visit: www.otistec.com.
The post Otis to Sponsor 9/11 Tribute Concert with Darryl Worley appeared first on AmmoLand.com.