Portion of sales from Orvis 'Roosevelt Collection' benefits TRCP's work upholding the conservation legacy of nation's 26th president.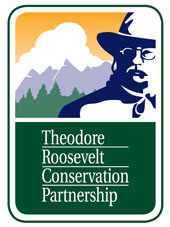 WASHINGTON –-(Ammoland.com)- Inspired by Theodore Roosevelt, his passion for hunting and angling, and his commitment to conserving America's natural resources, The Orvis Company is launching the Roosevelt Collection, gear that reflects the spirit of the clothing worn by the nation's greatest sportsman-conservationist, and donating 5 percent of all Collection sales to the Theodore Roosevelt Conservation Partnership.
"Orvis and The Theodore Roosevelt Conservation Partnership share a common mission to protect nature and our great outdoor sporting traditions," said Orvis Vice Chairman Dave Perkins, chair of the TRCP board of directors.

"Orvis is honored to pay tribute to America's greatest conservationist president in this exclusive collection inspired by clothing and gear that Theodore Roosevelt himself wore and used. By contributing 5 percent of the sales of these products to the TRCP, we are delighted to help facilitate their efforts to uphold Roosevelt's unique legacy in conservation."
Every detail of The Orvis Company's Roosevelt Collection captures the rugged, functional style that is emblematic of the original Rough Rider. Each piece in the new collection is made of today's best outdoor fabrics, just as buckskin and wool, the best of Roosevelt's era, were used in the originals.
"In 1912 Theodore Roosevelt said, 'There can be no greater issue than that of conservation in this country,'" said TRCP President and CEO Whit Fosburgh. "While Roosevelt occupied the political arena, he succeeded in making conservation a top tier national issue. The TRCP is proud to carry on this legacy – and welcomes the opportunity to partner with conservation-minded companies like Orvis to address the resource and access-oriented issues that remain important to sportsmen today."
View The Orvis Company's Roosevelt Collection.
Inspired by the legacy of Theodore Roosevelt, the TRCP is a coalition of organizations  and grassroots partners working together to preserve the traditions of hunting and fishing.
The post Orvis Launches Product Line Honoring Theodore Roosevelt, Benefiting TRCP appeared first on AmmoLand.com.