Opinion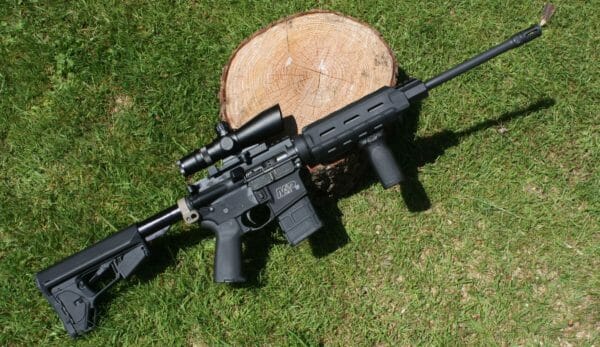 U.S.A. –-(Ammoland.com)- When the authors of a major gun control bill in Oregon inserted a paragraph at the end of their legislation declaring that an emergency exists requiring House Bill 3223, which deals with so-called "assault weapon" regulation, to take effect immediately, they apparently didn't do any homework.
But pay attention to how this legislation moves because, just like in neighboring Washington, Beaver State anti-gunners are using Oregon as something of a petri dish to experiment with gun control schemes that, if successful, could be altered and tried in other states.
Kevin Starrett at the Oregon Firearms Federation (OFF) told Ammoland via telephone that the legislative session so far has been somewhat chaotic, but that Democrats are pushing all kinds of gun control measures.
The backers of this "assault weapon" legislation are being called on their effort by a website called Klamath Alerts, which is comparing traffic fatalities and other leading causes of death in Oregon with firearms fatalities. It was essentially no contest.
In 2017, the most recent year for which FBI data is available, Oregon experienced 100 homicides, of which 58 involved firearms. Of those, 34 are known to have involved handguns, but only two each involved rifles or shotguns. Another 20 were committed with unidentified firearms.
But to have the authors of HB 3223 declare that an emergency exists seemed over the top for Klamath Alerts.
In 2016, according to an Oregon state government website, there were 498 traffic fatalities and 44,629 people sustained injuries. The leading causes of death in the state are cancer, heart disease, accidents (undefined), chronic lower respiratory disease and stroke. Far more people die from complications from Alzheimer's disease than are fatally shot, and even diabetes claims more lives than gunshot wounds.
Under provisions of HB 3223, the owner of a so-called "assault weapon" must register that firearm immediately or within a year take some other action that might include moving the gun out of state, selling it to a licensed firearms dealer, rendering it inoperable or surrendering it to the state police. Violators would face fines and imprisonment if the bill becomes law.
Last year, murder declined more than 11 percent in Oregon, raising even more questions about the motivation for legislative anti-gunners in Salem to want an "emergency" declared by passage of the bill.
Another piece of legislation that Oregon rights activists are watching is Senate Bill 925. It's got the attention of the OFF and the Citizens Committee for the Right to Keep and Bear Arms. OFF has a web page devoted entirely to current legislation now in the works.
Under SB 925, there would be added restrictions on where Oregon's legally licensed armed citizens can carry. If this measure becomes law, Starrett warned, a person could be arrested for having a firearm in the parking lot of an airport, if they just happen to be picking up or dropping off somebody.
As of this writing, hearings had not been held on either HB 3223 or SB 925. He said it is not uncommon in Oregon for a bill to contain an "emergency clause," and there have been attempts to pass laws prohibiting the practice. It now appears there may be a ballot measure in 2022 to stop bill sponsors from declaring emergencies for their pet causes, Starrett noted. It will apparently be dubbed the "Stop Fake Emergencies" measure.
Starrett predicted that Oregon gun owners are in for some rough times ahead, and he is aware that at least some gun owners are looking to move out of the state.
"It's so crazy here right now," he said.
---
About Dave Workman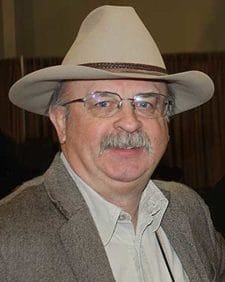 Dave Workman is a senior editor at TheGunMag.com and Liberty Park Press, author of multiple books on the Right to Keep & Bear Arms and formerly an NRA-certified firearms instructor.