COVINGTON, Georgia –-(Ammoland.com)- Obsession Bows is excited to announce a multi-year exclusive agreement with professional hunter Kristy Titus and her digital video series, "Pursue The Wild". The series, viewable on YouTube and Amazon TV, follows Titus on hunting adventures in the backcountry of the West, whitetail pursuits and includes insights on becoming a more efficient hunter, all while promoting the ideals of conservation and public lands stewardship.
Obsession Bows joins the Arcus Hunting brands of Ramcat Broadheads, Trophy Taker and Dead Down Wind as sponsors of Pursue The Wild. "Kristy is a remarkable storyteller and presents our lineup of scent control and archery products in a way that complements the adventure while showcasing how they contribute to her success," says Chip Hunnicutt, Director of Marketing for Arcus Hunting.
"Arcus Hunting represents iconic, industry leading brands that truly make hunters more successful afield," said Titus. "Dead Down Wind, Ramcat Broadheads and Trophy Taker Rests are all proven to perform accurately and reliably in their respective categories and have proven success behind them. Adding Obsession Bows to our partnership was a natural fit, but for me it goes beyond that; I am getting better performance and increased speed from my Obsession Fixation than any other bow I have ever shot. Archery season can't come soon enough!"
Pursue The Wild recently had the film "Moments" selected for the prestigious 2018 Full Draw Film Tour. The feature follows Titus to Missouri for a dramatic whitetail deer hunt, expertly capturing the anxieties and joys of bowhunting. "Kristy's digital series is a great vehicle for our brands and we are excited about the exposure they'll get through her selection for the Full Draw Film Tour," added Hunnicutt.
---
About Arcus Hunting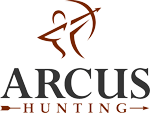 Arcus Hunting is an acquisition and organic growth platform seeking to build a strong portfolio of leading brands in the bowhunting and archery category. Through its brands, Tink's, Dead Down Wind, Obsession Bows, Ramcat, Trophy Taker, Rack One, and Big Game Butter, Arcus markets and manufactures a range of leading deer lures, attractants, scent control products, premium bows, arrow rests, broadheads, replacement blades, quivers, and other archery accessories. For more information about these brands or products, please contact Arcus Hunting Media Relations at (800) 624-5988 or visit arcushunting.com.