This event is 2A FlashMob Approved, anyone attending will automatically qualify for their own FREE 2A Mob Patch.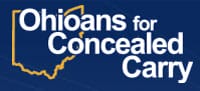 Ohio –-(Ammoland.com)- The subject line may be confusing. An explanation is in order. Oberlin Ohio City Council seems to believe that firearms in the hands of law-abiding citizens may be far too dangerous to be permitted in their city parks.
Late last week we sent out an email alert informing of an informal meet 'n' greet on Saturday 9/7 at the Park Street Park at 59 South Pleasant Street in Oberlin OH. As much as anything else, the idea behind the (non)event was to show that law-abiding citizens with guns present no danger to law-abiding citizens without guns, and that Oberlin's City Council is well-advised – from a rational as well as statutory viewpoint – to repeal their current ordinance which is in direct conflict with Ohio Revised Code 9.68.
We are pleased to announce that the (non)event was just that… No one was injured. No flowers were trampled. No animals were harmed. Only a few voices were raised, and that only briefly and by some that believe firearms are in and of themselves evil. On the other hand, at least a few previously strident opponents of guns went away that day with a little food for thought. Was anyone's mind changed? Perhaps not, but at least they're pondering some facts they didn't have before.
But here's what did happen. 
It appears very likely Oberlin will be changing their ordinance to be in line with the ORC. That (likely) being the case, let's make this a pleasant Sunday outing. There may be some folks that want to walk around town a little bit – a map will be available so no one inadvertently wanders onto Oberlin College grounds (as a private college and they can – and do – ban firearms on their property). Some are working on finding out exactly which eating establishments do not prohibit lawful self-defense and hope to have that information available. There may be a stroll to other city parks. All in all it should be a pleasant afternoon to exercise your Second Amendment rights and an opportunity to show skeptics the exercise of same is absolutely no threat to them.
Oh – and hey – it IS a park. Bring a football to toss, or a cornhole set, or a frisbee (or two); maybe even a picnic basket…
While they understand ORC 9.68 takes precedence, they don't like it. And they're thinking about either: a) fighting it, or; b) finding some other way around it instead of simply changing the ordinance and getting on with life.
That being the case an open (or concealed – your choice) carry "Meet'n'Greet/Walk" will be held on Sunday 9/15 at Park Street Park (59 South Pleasant Street Oberlin OH 44074) from around 11am to 2pm.
Now – about that subject line… Our goal is to show everyone just what a non-issue the carrying of firearms is by law-abiding citizens. Hence the "(non)Event" in the subject line. Our goal is to simply peaceably assemble and show folks that yes, we're pretty much indistinguishable from any other folks they may know, and in fact may even be a bit more respectable. Since one of goals is to show people just how generally non-alarming we are, these are maybe not the best days to break out the "Proud Infidel" or "Sniper – You Can Run, But You'll Just Die Tired" t-shirts. There is a likelihood the media will be on hand for at least part of the day, and you just know they'd prominently feature that.
No, we're not telling you what to wear or carry – just pointing out the tone we're trying to set.
And speaking of tone, there is also a realistic possibility of folks being on hand to protest. Let them. Bring your thick skin. Let them engage in the name calling, if there is to be any. We want to be as pleasant and non-confrontational as possible. View this as a teachable moment. Will we win anyone over? Well, you just never know. Stranger things have happened.
At the very least we want people to understand we're perfectly ordinary folk who simply happen to take the protection of our families perhaps a little more seriously than they do.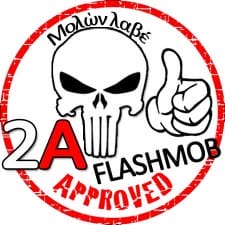 About:
Ohioans for Concealed Carry, founded in 1999, is a grassroots political activist organization. When founded, the primary goal of OFCC was getting concealed carry passed into law in Ohio. With that accomplished, our mission became to refine the concealed carry law and to expand and preserve the rights of all gun owners in Ohio. Visit: Ohioccw.org
About 2A Flashmob: 
In an effort to motivate gun owners and Second Amendment Supporters to show up in person at important events and rallies AmmoLand Shooting Sports News is giving away FREE 2A Flashmob Patches to anyone who attends a protest, rally, open carry event, committee hearing at your state capital or a Moveon.org counter protest. (You may already be eligible)
Spread the word, get out, get active!
https://www.ammoland.com/2a-flashmob-patches/
The post Oberlin Ohio OC (non)Event – Open / Concealed Carry Meet'n'Greet Walk appeared first on AmmoLand.com.